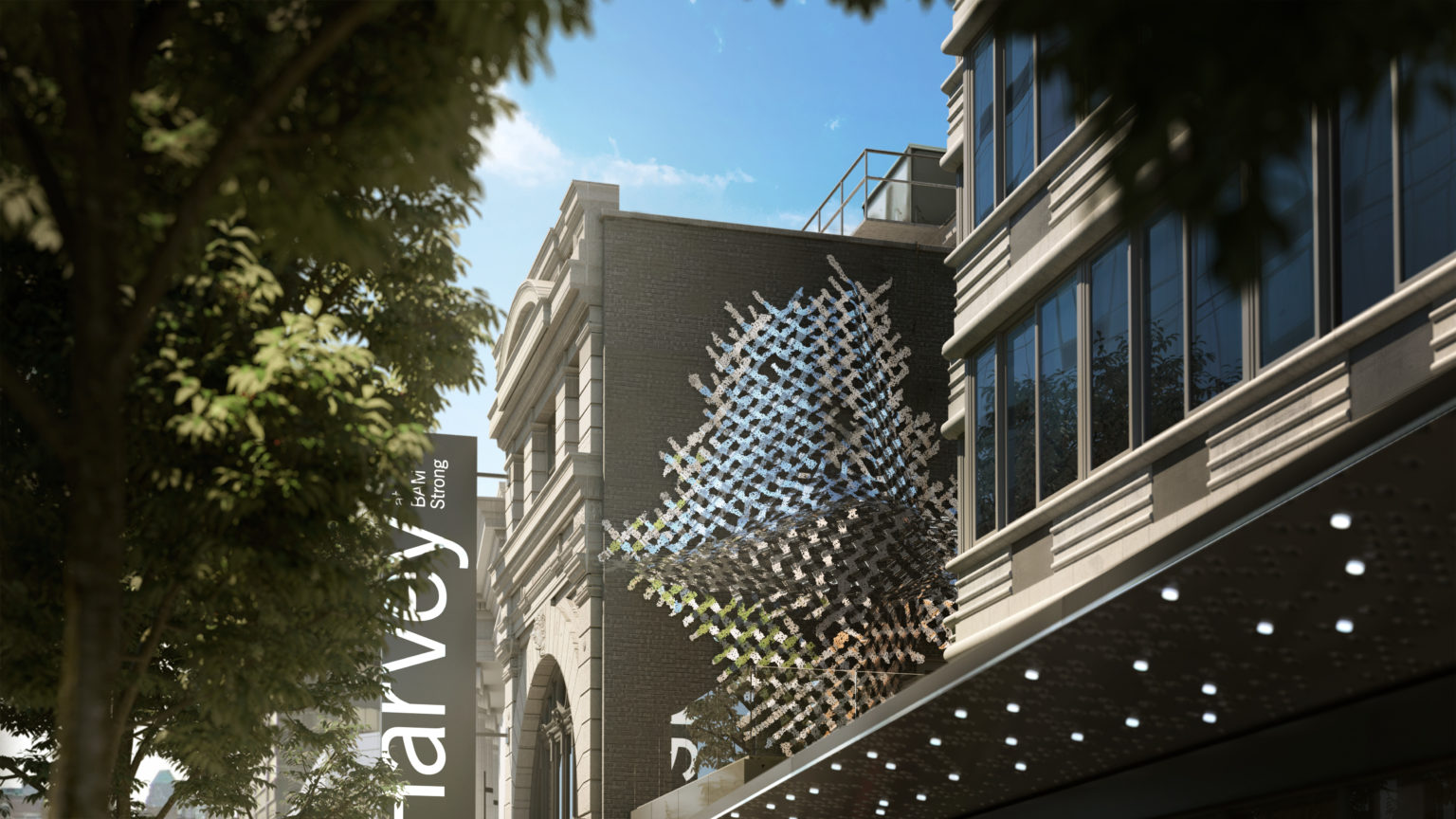 Art has a healing effect on a community. It has the ability to bring people together and uplift the human spirit. A magnificent work of sculptural design in a public space creates an aesthetically-pleasing scene that can improve people's wellbeing. During trying times, a work of art is sometimes the necessary dose for wellness. Recently in Brooklyn, NY, a group of artists set out to create a series of projects in the streets. Their goal was to improve the health of the pandemic-ridden community through visual stimulation.
New York-based, Cuban-American visual artist Teresita Fernandez is one of the participants. She is best-known for sculptures that produce optical illusions. For her project, Paradise Parados, she designed a site-specific installation of glass and stainless-steel. It contains 3,000 linear feet of mirror-polished stainless steel cut with a pattern of ivy-like branches. The piece functions to reflect the changing light of the day and street activity of passers-by. The work's title is a play on the words "paradise" (originally meaning "enclosed garden") and "parados" (a term used in Ancient Greek theater meaning "side entrance" or "entrance from the wings of the stage"). It is located along the street of the Harvey Theater at the Robert W. Wilson Sculpture Terrace at BAM Strong.
Originally from Miami, FL, Fernandez now lives and works in Brooklyn, NY. She completed her undergraduate studies at Florida International University in 1990 and earned an MFA from Virginia Commonwealth University in 1992.
---
Link to the original article