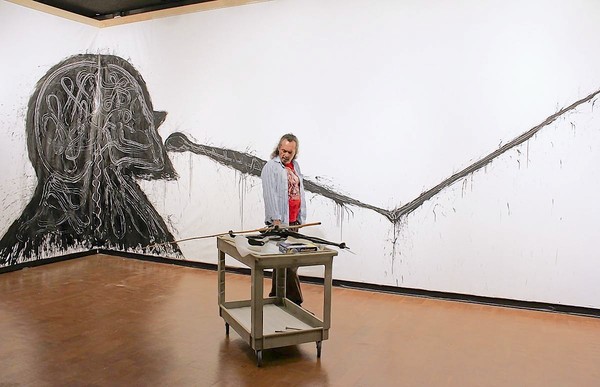 On View: José Bedia's spiritual and physical journeys.  The Cuban artist is the focus of a retrospective at the Fowler Museum at UCLA that represents his artistic pilgrimages over the last 30 years.
By Scarlet Cheng, Special to the Los Angeles Times  September 11, 2011
"Many things come to me in my trips," says artist José Bedia. "I see myself as a kind of anthropologist. I do field work, I collect things and take notes — and then the ideas start to come out."
The ideas pour out in his powerful, outsize drawings, paintings and installations, which are full of references to his physical and spiritual journeys. Nearly 30 of his pieces are being presented in "Transcultural Pilgrim: Three Decades of Work by José Bedia," at the Fowler Museum at UCLA from Sept. 18 to Jan. 8.
---
Link to the original article