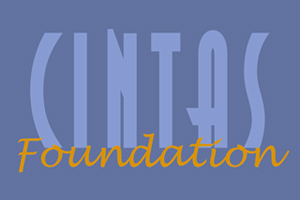 Miami Dade College and CINTAS Foundation Announces Visual Arts Fellowship Finalists.  -MDC's Art Gallery System will showcase the works of visual arts finalists at an exhibition at the Iconic Freedom Tower
Miami, October 14, 2011 – After reviewing nearly 100 submissions from around the world, the CINTAS Foundation has selected ten finalists in the visual arts category for its annual CINTAS Foundation Fellowship competition. They are Ivan Abreu, Harold Batista, Domingo Castillo, Ivan Depena, Coco Fusco, Jillian Mayer, Fabian Pena, Dinorah de Jesus Rodriguez, Ruben Torres Llorca, and Juana Valdes.
Miami Dade College (MDC), the new home of the world-renowned CINTAS Fellows Collection, will host an exhibition of this year's visual arts finalists. The CINTAS Fellows Finalists Exhibition opens with an invitation-only reception at 7 p.m.Thursday, Oct. 27,at the college's Freedom Tower.
---
Link to the original article