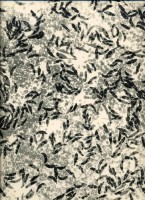 May 14 – June 18, 2011
Stephen Cohen Gallery,
Los Angeles, CA
The historian Kenneth Clark purveyed the eventual end to abstraction, citing a cultural need for a fidelity to the real world in real time imagery. In a world significantly gutted with imagery, abstraction at present is about creating a new space in which to think about present day life.
Pissed Elegant is representative of those concerns past and present.
Stephen Cohen Gallery is pleased to announce, Pissed Elegance, a group show of abstract works. The exhibition will showcase a variety of media including painting, photography and sculpture. Featured artists include Arthur Siegel, Ed Ruscha, Arthur Ou, Brian Wall, John McLaughlin, Siri Kaur Bronlyn Jones, James Gobel, Benjamin Lord, Bob Magahay, Enrique Martinez Celaya, Chad Kleitsch, Jason David, Robert Stivers, Monique Prieto and Danny Jauregui. An opening reception will be held Saturday, May 14 from 7 to 9 p.m.
---
Link to the original article