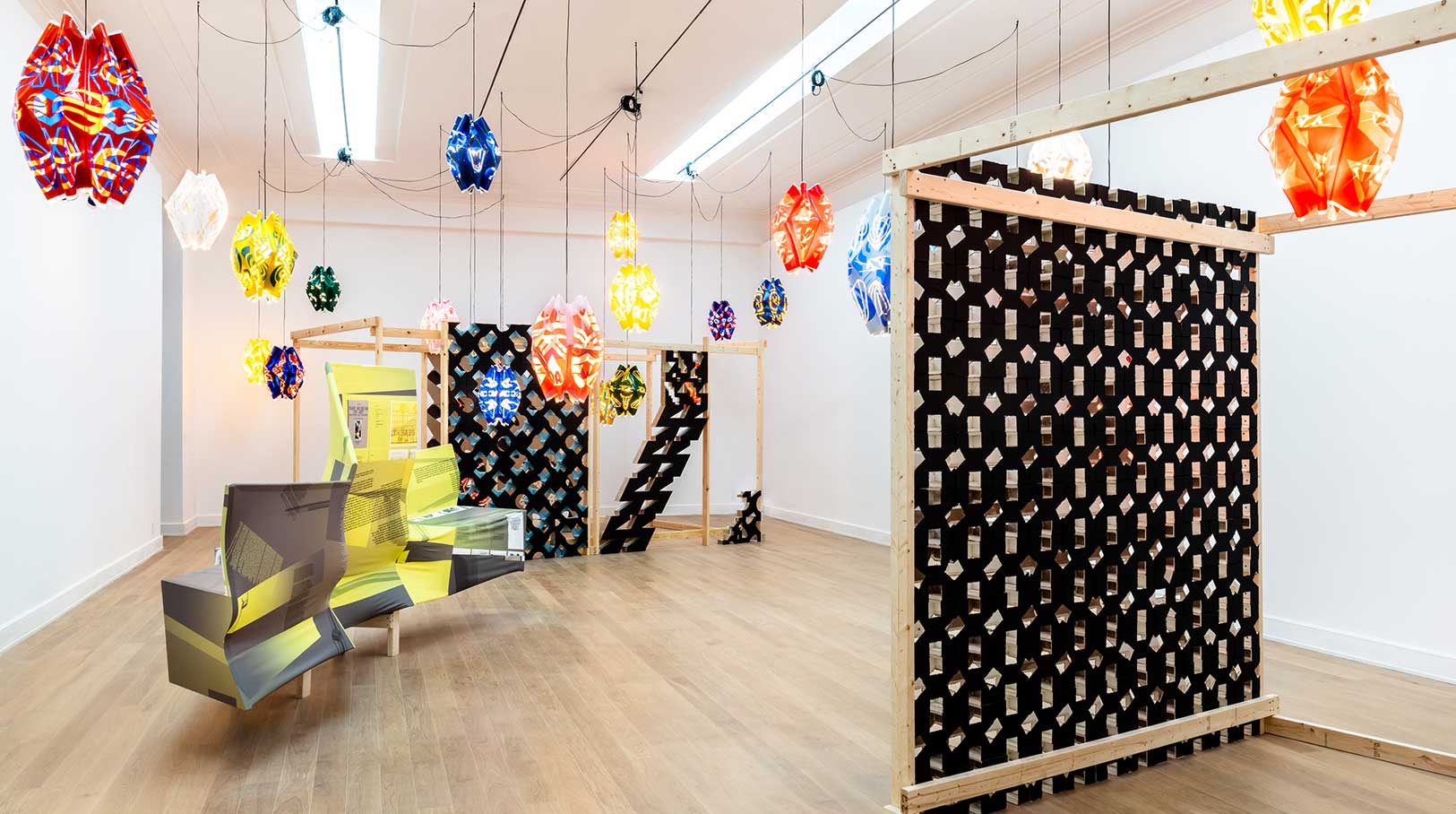 These two Cuban artists have come a long way from their time in Cuba. Rafael Domenech was just a small child in Cuba in the 1990s. He began his craft early, graduating with honors in sculpture and painting. Then he was accepted into the prestigious Superior Institute of Fine Arts (ISA) in Havana. Coincidentally, Domenech's teammate for a recent exhibition at the Bass Museum, Hialeah Eléctrica – Metavector, also attended the institute for Design. Ernesto Oroza is from an older generation than his fellow Cuban artist. He was attending the school while Domenech was still a child. Yet the two still share many artistic influences, which led them to the collaborative project at hand.
Hialeah Eléctrica – Metavector is both architectural and sculptural, which blends the artists' backgrounds. Domenech is a student who just earned an MFA from Columbia Univeristy. Oroza, on the other hand, has been a professor for many years in both Havana and Paris. Therefore, the project had a pedagogical nature. "Instead of using the exhibition to show results, we want to use the exhibition as a tool to produce research – this process is open to developing pedagogical and participatory protocols with our collaborators," said Domenech and Oroza. The installation was not only an artistic project, but also an index and an archive.
Elements from the predominantly Cuban-American area of Hialeah in Miami, FL was the subject of the project, as reflected in its name. The city's infrastructure was on display along with its modes of production. It was on view at the Bass Museum in Miami Beach from June, 16, 2021 until October 10, 2021.
Rafael Domenech CANY Blog Posts
---
Link to the original article