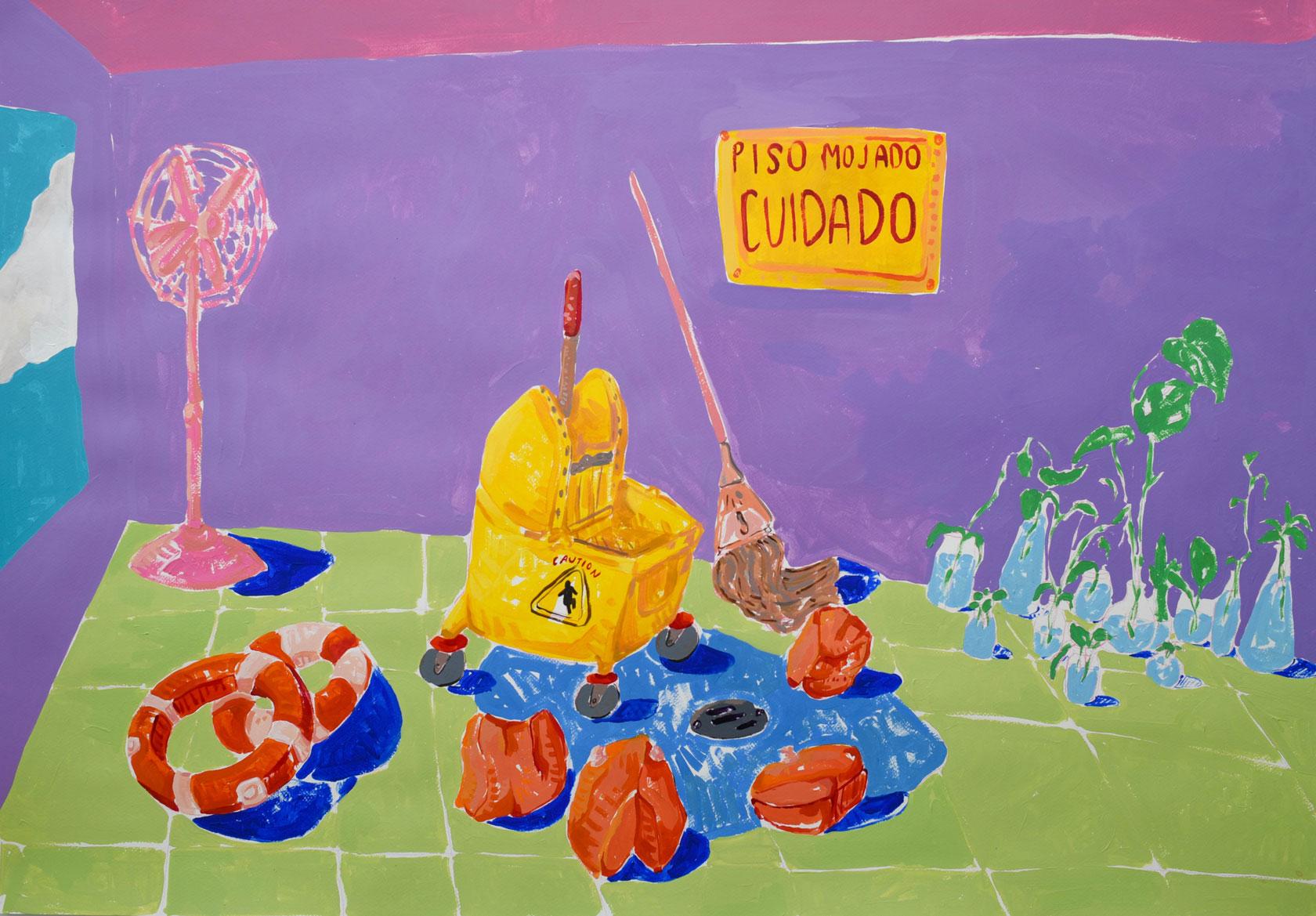 Nineteen countries are represented in the online display. With 150 living artists, the monumental show is the largest presentation of work from Latin American women artists. Cuban-American minimalist pioneer Carmen Herrera is one of the women featured in the show.
Herrera's career stands out because of her late recognition. She did not sell her first painting until she was 89 years old. Her first museum show occurred when she was the ripe age of 101. Overall, the show draws attention to the fact that many Latin American women artists are overlooked in the art community.
'We have grown tired of not seeing female artists from Latin America receive the recognition they deserve in their own lifetime, says Elena Saraceni, Curatorial Director, Voices of Latin América and Special Projects Consultant at Vortic.
The cross-generational display includes artwork that spans from 1968 to the present day. Liliana Porter, Beatriz Milhazes, Adriana Varejão, Ad Minoliti, Sol Calero and Valeska Soares are some of the other artists included in the affair. The grand display covers work from various stages of their careers.
Guests may enter the "Female Voices of Latin América" exhibition through the Vortic website.
Check out more on Carmen Herrera -CANY Blog
---
Link to the original article