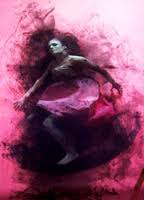 March 24 – May 13, 2012
MSVU Art Gallery
166 Bedford Highway
Halifax, Nova Scotia, Canada
Hours:Tuesday to Friday: 11 a.m. to 5 p.m.
Saturday, Sunday: 1 p.m. to 5 p.m.
Ana Mendieta- Body Tracks. -Body Tracks foregrounds the life and art of Ana Mendieta (1948-1985), who despite being a prolific performance and body artist from the 1970s is unknown to many artists under forty. Her career serves as an illustration of feminist art practices of the 1970s and the backlash against that movement in the mid 1980s.
---
Link to the original article