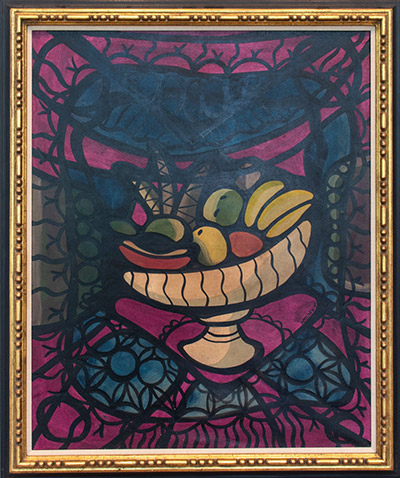 Works by Amelia Pelaez and Maria Martinez- Cañas donated to the Eckerd College Permanent Collection. –
"Nine works by Latin American artists from Cuba, Chile, El Salvador, Mexico and Panama were donated to the Eckerd College permanent collection in October as part of an anonymous gift made in honor of Eckerd College's fifth president, Damián J. Fernández, Ph.D.
'I am grateful and moved by this donation of works by Latin American artists—the quality is remarkable and the artists are among the most influential," Fernández says. "The pieces add depth and diversity to the College's permanent collection, a reflection of Eckerd's commitment to the arts and inclusion. On behalf of the College community, I thank the donors for their generosity.'
The nine works are by living artists Brooke Alfaro, Maria Martinez-Cañas, Lucía Maya and Cesar Menendez, as well as deceased painters Amelia Peláez and Rodolfo Opazo."
Elliott Gallery of The Helmar and Enole Nielsen Center for Visual Arts
Eckerd College
4200 54th Avenue South
St. Petersburg, FL 33711-4744
January, 2022
Gallery hours are 10 a.m. to 5 p.m., Monday through Friday.
---
Link to the original article