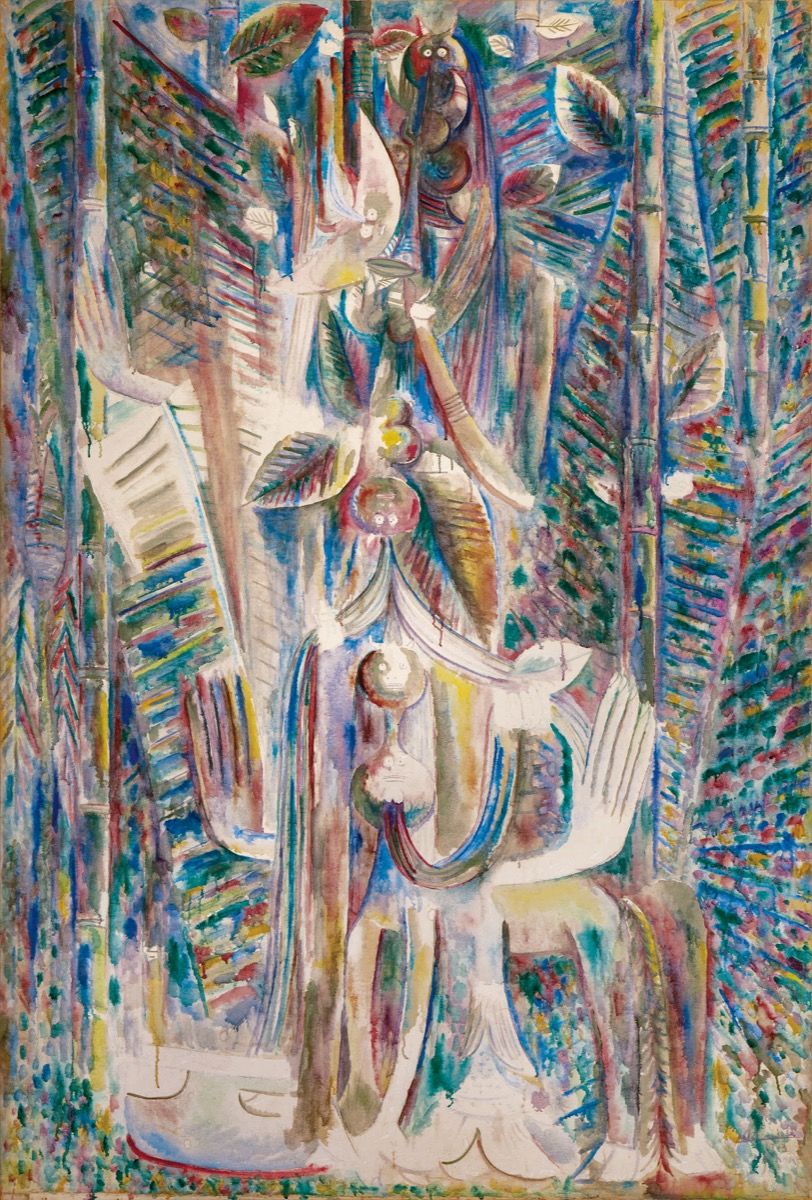 Last June, Sotheby's marquee virtual auction sold Cuban master Wifredo Lam's painting Omi Obini (1943). The kaleidoscopic piece sold for $9.6 million, which was almost twice his previous auction record. It is the second highest price ever paid at an auction for a Latin American painting. The first is $9.7 million for Diego Rivera's Los Rivales (1931) in 2018.
Recognition of Lam's paintings has increased over the last decade. In 2012, his painting Ídolo (Oya/Divinité de l'air et de la mort) (1944) sold for $4.5 million. Five years later, another of his important works, A Trois Centimetres de la Terre (1962), sold for $5.2 million. He is one example of the rising interest in Latin American art.
The Cuban-American artist has Asian and African roots. He was born to a Chinese father and an Afro-Cuban mother in the Cuban city of Sagua La Grande in 1902. After studying art in Havana at the prestigious San Alejandro Academy, he left for Europe. While living in Paris, he befriended Picasso and other avant-garde artists like Andre Breton.
His work combines his Afro-Cuban roots with the aesthetics of the Paris school. "Lam knew how to reconcile Western culture with Afro-Cuban traditions, giving birth in America to what we know as magic realism," explained Roberto Cobas, the curator of Cuban art at the Museo Nacional de Bellas Artes in Havana.For example, the artist implements Santería imagery in many of his important paintings, including Omi Obini. In this colorful work, he references the African river deity Oshún.
---
Link to the original article