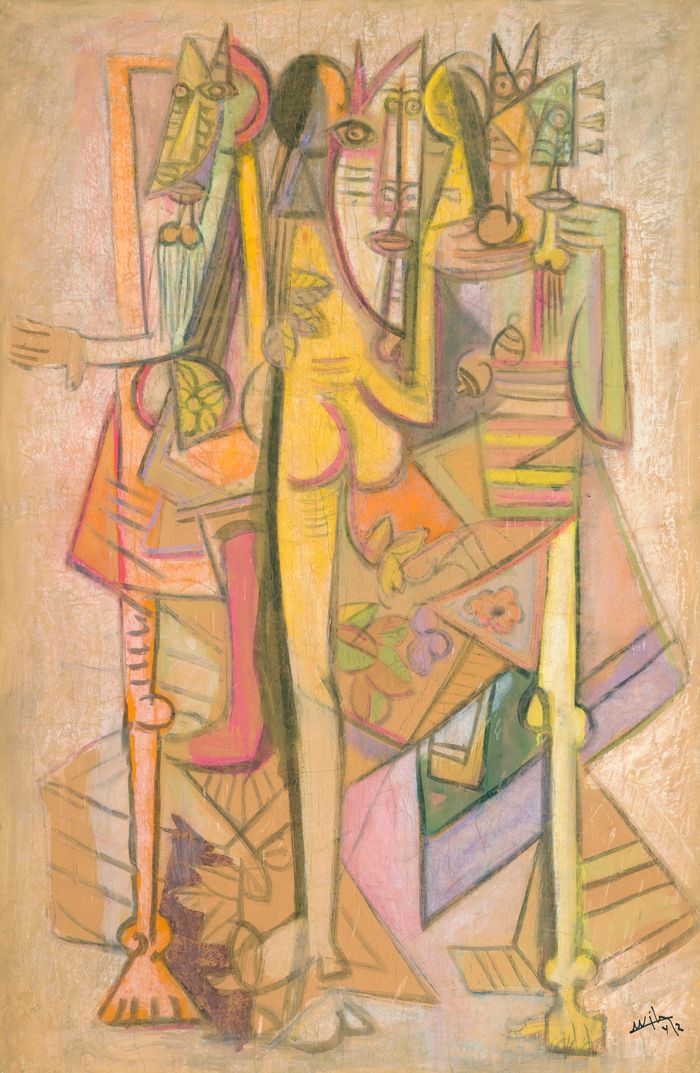 Wifredo Lam's legendary masterpiece La Réunion is up for auction at Christie's. The auction house's evening sale of 20th century art will take place on November 11, 2021. The presale estimate is between three million and four million. The Cuban artist's chef d'oeuvre will be on view at the auction house's Rockefeller Center galleries in New York from October 11th till November 11th, ahead of the auction.
La Réunion, painted in 1942, features a pastel-colored femme cheval. The horse-headed woman first appeared in Lam's paintings in 1940. He was illustrating André Breton's surrealist poetry. This monumental work masterfully encapsulates all that is Lam, expressed Marysol Nieves, Christie's senior specialist of Latin American paintings.
Wifredo Lam was born in 1902 in Sagua La Grande, Cuba, a a small village in the sugar farming province of Villa Clara. He was of mixed race with his mother being the daughter of a Congolese former slave. His father was a Chinese immigrant. His family, like many other Cubans, practiced a blend of Catholicism and Santeria. The imagery of the African religion is one of the greatest influences in his art.
---
Link to the original article