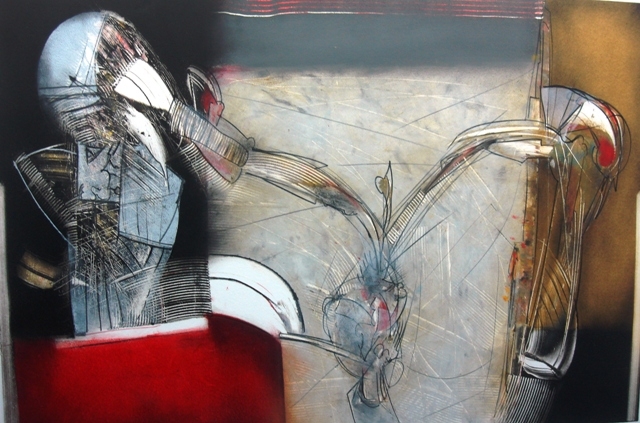 We are proud to announce that Victor Gomez has been invited to participate in the Biennial of Douro in Portugal. This Biennial of Prints is granted by strict invitation, non competitive and acclaiming to the highest quality of International artist's and their Print work.
The opening will be held  on August, 10, 2012.
For the past 22 years, Artist and Master Printmaker Victor Gomez has represented Cuba as a native artist in numerous distinguished and international Biennials and Triennials in: Osaka, Kochi,Tokyo, Japan: Krakow, Poland: Taipei,Beijing, Yunnan & Guanlan in China: Christchurch, New Zealand: Cataluna and Orense, Spain: San Juan, Puerto Rico, and  Argentina, as well as innumerable other events and exhibitions held in Universities and Galleries in the United States.
---
Link to the original article