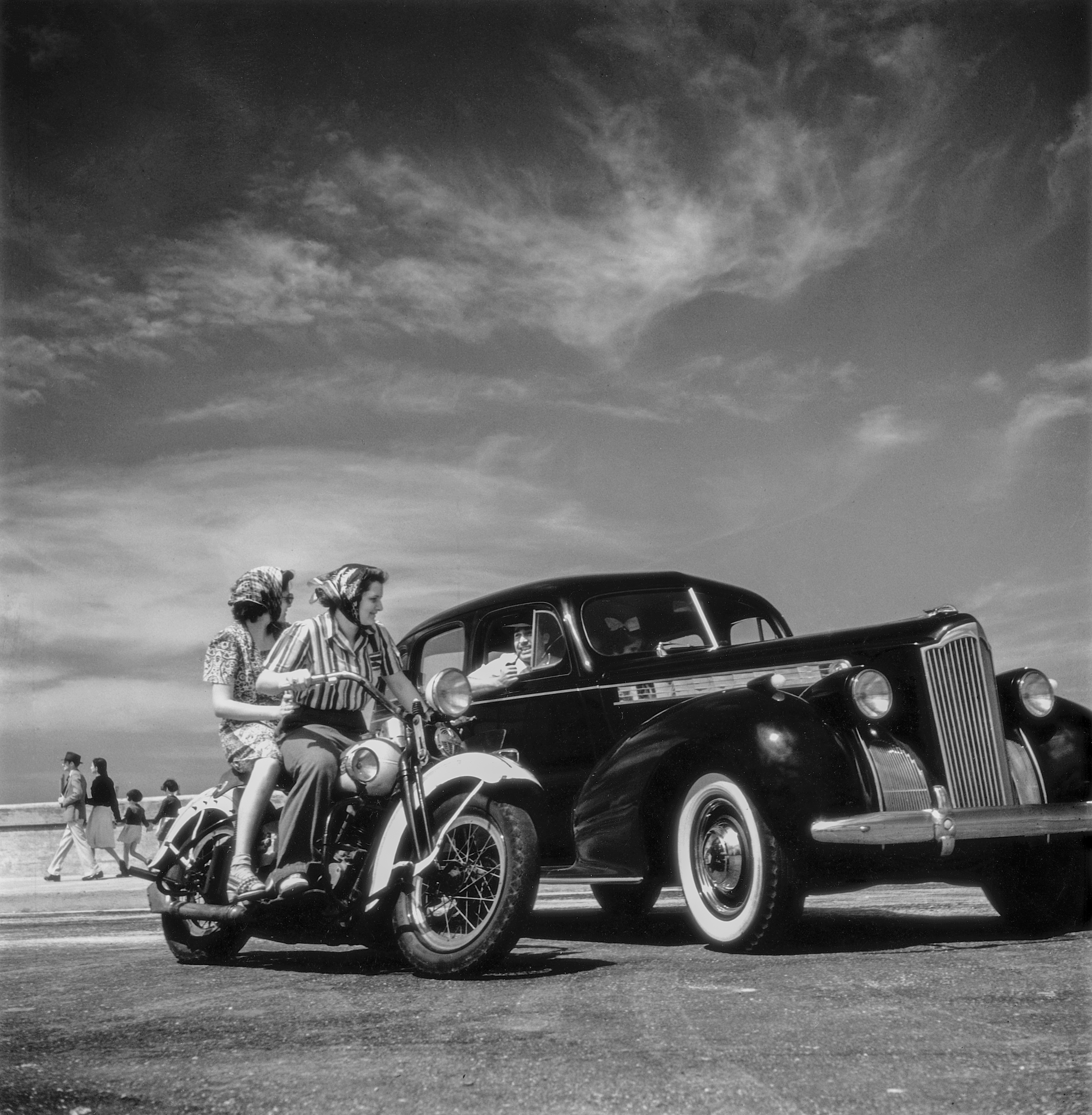 Although formally trained as a physician, Dr. Roberto Machado (1905 – 1979) was a talented photographer and award-winning cinematographer. After his death, 700 negatives were found in his house by a visiting relative, Siivia Lizama. who is also a Photographer and who printed images from the negatives.
Dr. Roberto Machado Ortega was born in Havana, Cuba on May 17, 1905. He practiced medicine in Cuba for 26 years before emigrating to the United States in 1960.
Although a physician by training and profession, Dr. Machado dedicated a considerable portion of his time to the pursuit of his passion, photography. Over the years he developed a body of work depicting the Cuban landscape and street scenes which capture the beauty and the character of pre-revolutionary Cuba and its people. Dr. Machado died in Sliver Springs, Maryland in November of 1979. He left behind an extensive visual essay of life in Cuba from the 1930's through the 1950's.
This treasure-trove of highly engaging images depicts aspects of pre-revolutionary Cuban life during the mid-twentieth century. Through Machado's lens, we see such evocative images as a grocer's shop in Havana, a broom peddler on the street, ox carts in the Vinales Valley, the Hanabanilla Falls, boxers at El Palacio de los Deportes, a baseball game, and sponge fishermen with starfish.
In 1998 The Norton Museum of Art held an exhibit of 100 images which Silvia Lizama chose to print.
This image appeared in the book:
---
Link to the original article