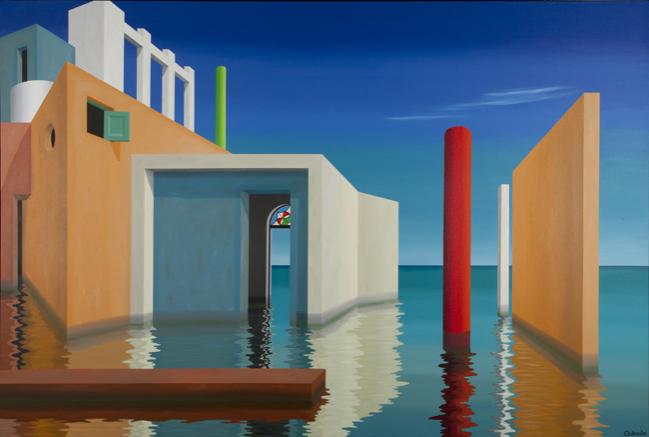 July 13 – September 21, 2014
Nova Southeastern University's Museum of Art | Fort Lauderdale
One East Las Olas Blvd.
Fort Lauderdale, FL 33301
In 1983, Miami's former Cuban Museum of Arts and Culture presented the groundbreaking exhibition The Miami Generation, which represented a pivotal moment in South Florida's cultural history and brought together for the first time nine emerging artists from Miami's Cuban exile community who were part of a first generation that received its artistic education in the United States. Now, more than 30 years later, NSU Museum of Art Fort Lauderdale picks up where this exhibition left off, with The Miami Generation:Revisited, a new exhibition featuring works created since 1983 by the original nine artists: Mario Bencomo, María Brito, Humberto Calzada, Pablo Cano, Emilio Falero, Fernando García, Juan González, Carlos Maciá, and César Trasobares. Works on view address the issues of exclusion, inclusion, and sexual identity politics that those in the original show explored, as well as demonstrate the variety of materials the artists use and how their styles and interests have evolved. The exhibition also reveals how each artist has synthesized the dynamics of native and adopted cultural forces to convey their feelings, dreams, and aspirations. These artists were part of a thriving art community in the early 1980s that contributed to the emergence of South Florida as a hub for international art and culture. The exhibition also highlights NSU Museum of Art's strong commitment to Latin American Art, which includes a large collection of work by Cuban artists and the Stanley and Pearl Goodman Latin American Art Research Center which will launch in 2015.
---
Link to the original article