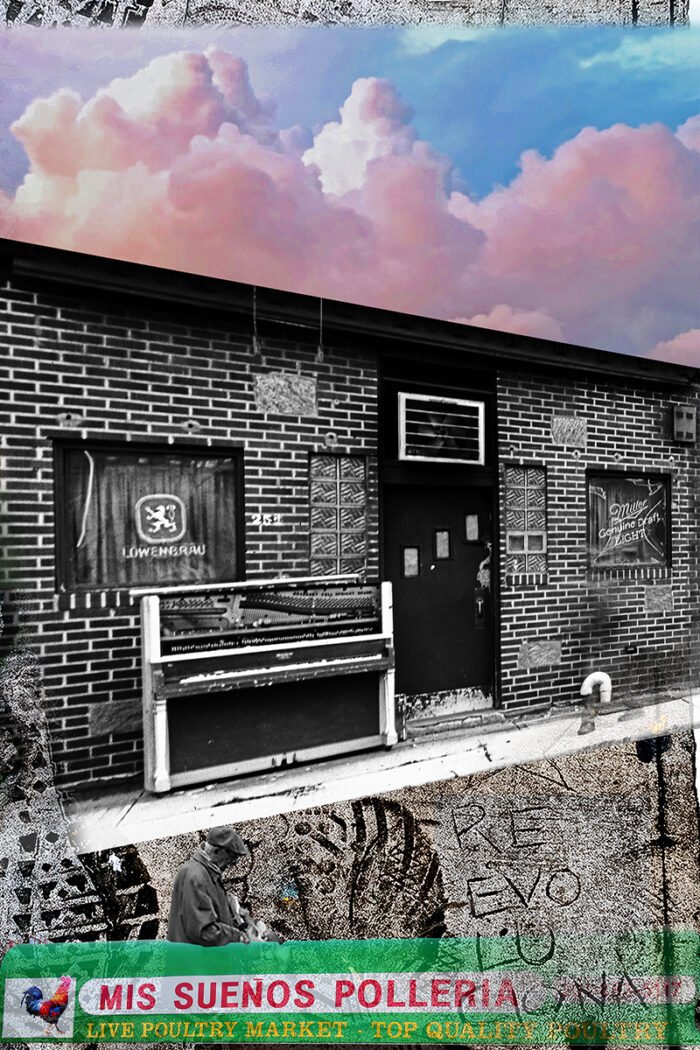 The Hours Devour Us from Cuban-American Artist Diego Milián Chávez. -Like the poet Anne Sexton who expressed, "music remembers better," Cuban-American artist Diego Milián Chávez uses music as a vehicle for recollections in his latest artistic collection. He pieced together tidbits of memories that song lyrics inspired within him. He created a narrative strung with images retrieved from his mind.
They serve as beats for the heart of time, an abstract concept so difficult to pinpoint. Much like love is a grand theme of literature and all art of course.
How do we spend our time or does time spend us? A new photographic exhibit The Hours Devour Us that just opened at the Pilsener Haus in Hoboken, NJ expresses a timely theme. Presented by Main Street Pops Gallery, the collection by explores the constant passage of time.
The images from this particular series arose in the artist's mind due to a lyric from a song by Kevin Morby. It is a lyric that describe the impermanence of life and constant decay of everything. This is a theme that is relevant in our current post-pandemic environment.
The photographs, both black-and-white and in color, reflect a lifespan of forty years, beginning when Chavez was just seventeen. He also collected text from graffiti art that he saw on the streets, all which is related to our recent experience.
The Hours Devour Us exhibit will run from July 1 – August 31.
Diego Milián Chávez is a Cuban-American photographer and creator of visual narratives based in Hoboken, NJ. He is also a co-founder of the Atelier DF artist collective.
Diego works across several photographic mediums and processes, spanning from the analogue film to digital image capture. He employs traditional photographic processes, alternative processes and digital post-processing.
---
Link to the original article