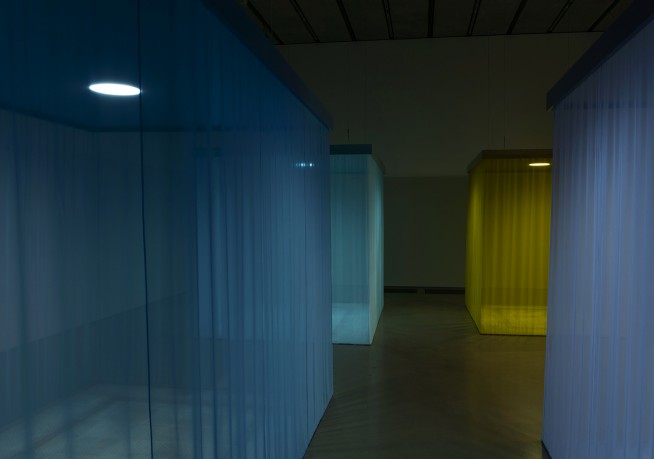 Cuban American Artist Teresita Fernandez Wins Exhibit of Year. -Behind the American dream, a shadow of storms appears. Cuban American artist Teresita Fernandez uses the elements of nature to depict the current political state of the United States. She mixes realms of techniques and materials from Mother Earth to express turmoil and renewal. A wide range of her work commencing in 1996 presents the current collection of the exhibit Elemental. The Phoenix Art Museum (in conjunction with Pérez Art Museum Miami) put together the show. The Phoenix New Times named Elemental the Best Museum Exhibit of 2021, a huge honor for the Cuban American artist. 
Large-scale sculptures, installations, and mixed media works are some of the mediums she creates. Silk, graphite, onyx, mirrors, glass, and charcoal are some of the elemental materials in her works.
Untitled (1997) is a mirrored floor sculpture that appeals to the voyeuristic eye while glancing upon the self. In Fire (2005), she uses thousands of hand-dyed silk threads to recreate burning flames. Light and air brought life to the imaginary fire. In her more recent works, the elements further elucidate on the atmosphere of upheaval of our country. Fire (America) 5 (2017) and Charred Landscape (America) (2017) allude to climate change and marred ideologies. She describes a scene of violence and strife. She recreated the fifty states using charcoal. They burned to the ground. For viewers, the expression was that the current state of the country was burning away. A space for a new beginning was opening.
Teresita Fernandez was born in Miami in 1968 to Cuban exile parents. They fled the Castro regime in July 1959 soon after it took power over the island. While growing up, she was a seamstress. She learned to sew from her maternal lineage who owned a great atelier.
Her ability to stream together fabrics is visible in her artworks. In Fire, she used silk threads. The commentary she made on the earth's current politics made her show stand out. The gorgeous aesthetic was more than just a visual treat. Elemental took place at the Perez Art Museum Miami during the spring of 2020.
---
Link to the original article