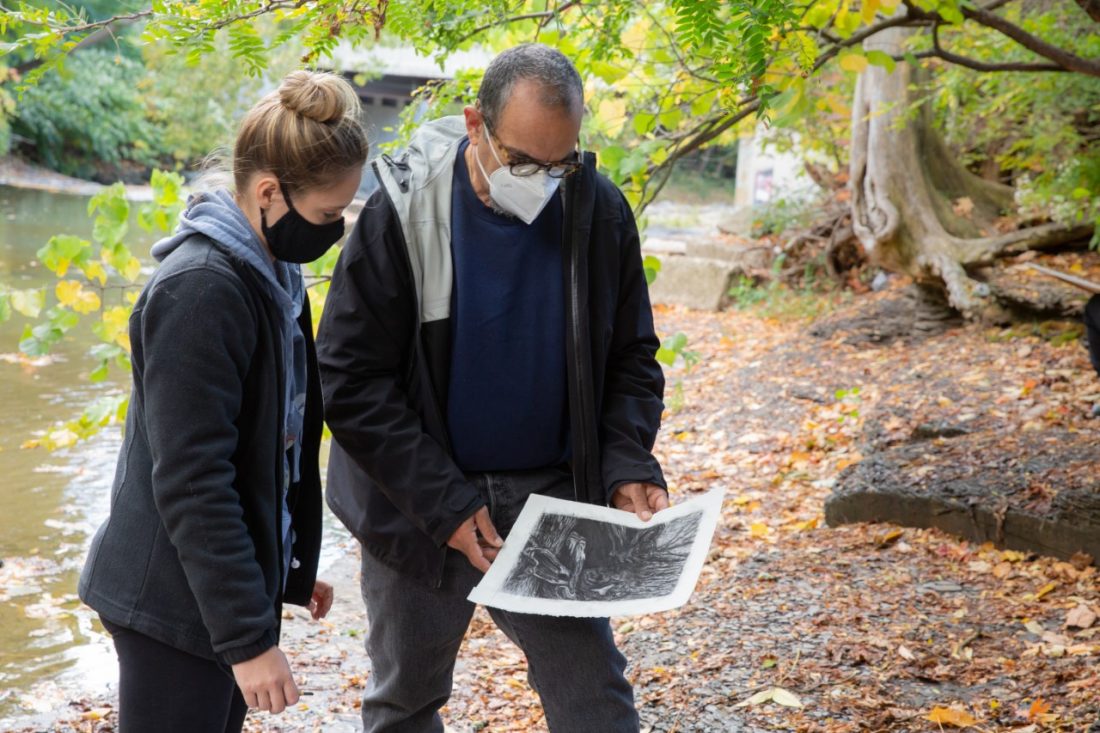 The art of exile expresses how distance separates people from their home. It's a popular theme because of the commonality of the experience in our turbulent times. Just look at what's happening in Cuba right now. The island has slowly deteriorated. Many through the years lost their homes. Artist have turned to art to express their longing for home. Many have created new homes in their adopted country, and their art displays this characteristic. One of these Cuban-American artists is Alberto Rey.
"Sustaining Home: The Art of Alberto Rey," explores how his relationship to home has changed. Most of his work relates to the natural world of his homeland. Las Palmas Son Novias Que Esperan (The Palms are Lovers Who Wait) is in the Collection of Brooklyn Museum. It depicts a scene from a popular Cuban beach. He has also done a lot of environmental work. Coincidentally, he strives to find a sense of identity through his world. He has been active in community projects. He works predominantly with groups engaged in the preservation of waterways.
Along with being a renowned artist, Rey is also a professor of art history. He holds a position at the State University of New York. Students at Genesco wrote essays on the professor's artworks. They were enrolled in a course about the painter's work. Titled Art and Issues: Alberto Rey, it was taught by Dr. Bosch in the 2021 spring semester.
The exhibit along with the students' essays can be viewed online.
Alberto Rey was born in Havana, Cuba in 1960. He moved with his family to the United States in 1965. He finished his B.F.A from Indiana University of Pennsylvania. During his undergraduate studies, he won a distinguished alumni award. Then earned an M.F.A. in Drawing and Painting.
---
Link to the original article