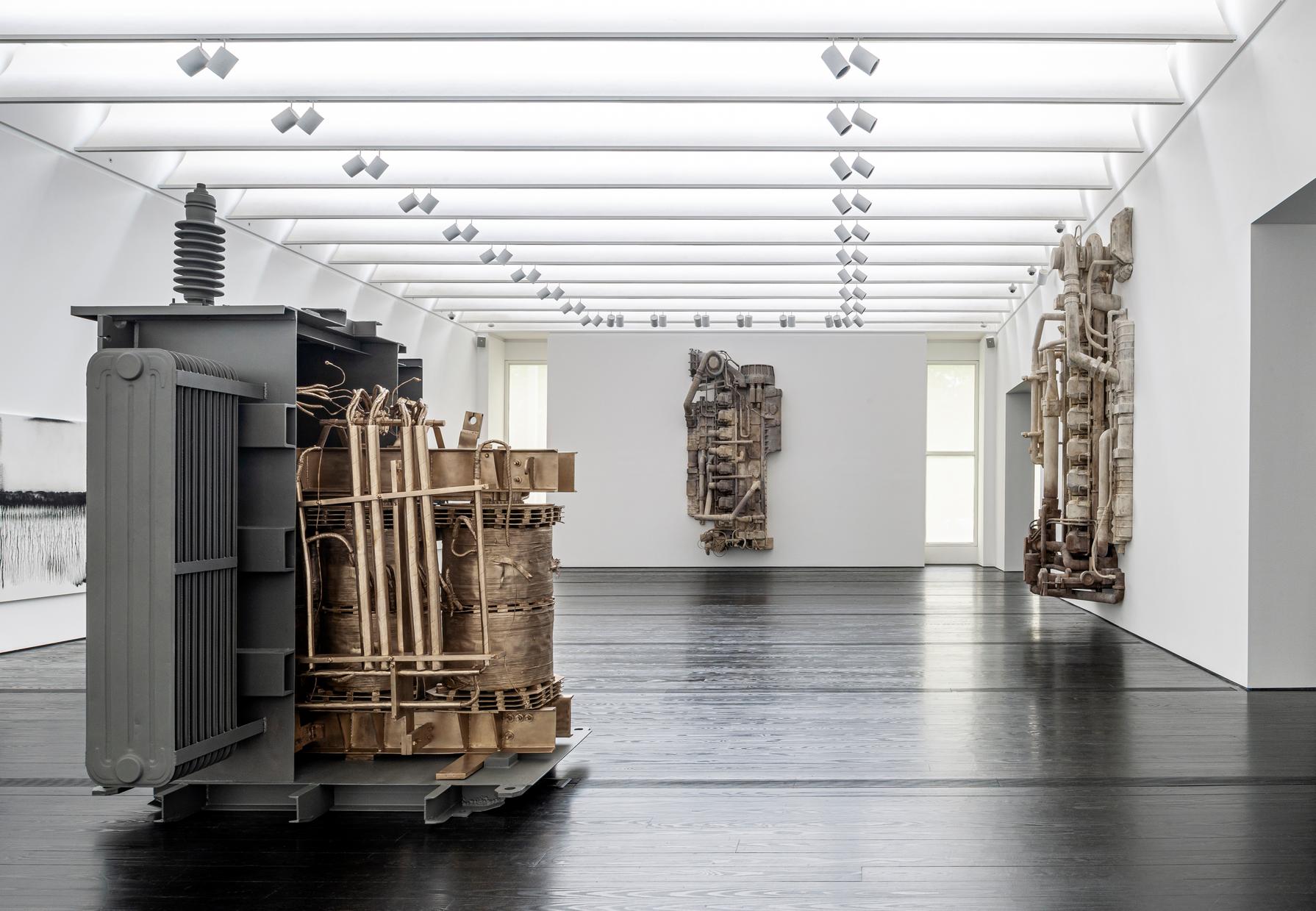 "When the day listlessly drags and delirious visions momentarily reign in the blinding light," is when acedia is said to possess a person. Acedia is the demon of apathy or laziness. The spirit of acedia is the subject of a recent public program titled Specters of Noon. Cuban-American artist Guillermo Calzadilla and his partner Jennifer Allora created seven works that summon this spirit.
The artists referenced a text from the fourth century from author Evagrius Ponticus. In laying out the seven deadly sins, he "described the 'most oppressive' of all temptations as acedia." "It is a spiritual dryness and lack of care towards the world that plagues during the hot midday hours," he continued. It is characterized by a feeling of psychic exhaustion and listlessness.
The creative duo use auditory elements, visual stimulus, and tactile sculptures. They evoke an immersive atmosphere of stimulation and bewilderment. These giant sculptures of machines spread a cacophonous sound in the atmosphere. The volatile sounds of electricity and power grids disturb the place like the spirit of acedia. The hour is noon, a time when the sun is highest in the sky.
On Tuesday, March 2nd, from 6:00 p.m. to 7:00 p.m., Specters of Noon will stream online. One may view the presentation directly on the Menil Collection's website. Meni's YouTube channel will also showcase the live program.
Allora & Calzadilla – CANY Blog
---
Link to the original article