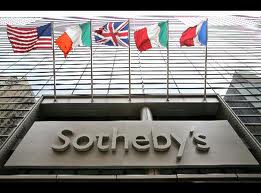 We are pleased to announce the Sotheby's Latin American Auction to take place on May 25 and 26.
The following Cuban American Artists are included in the sale:
Jose Bedia, Enrique Martinez Celaya, Julio Larraz, Agustin Fernandez, Carmen Herrera, Emilio Sanchez, Tomas Sanchez, Carlos Alfonzo, and others.
Click Read more for more information including viewing times.
---
Link to the original article