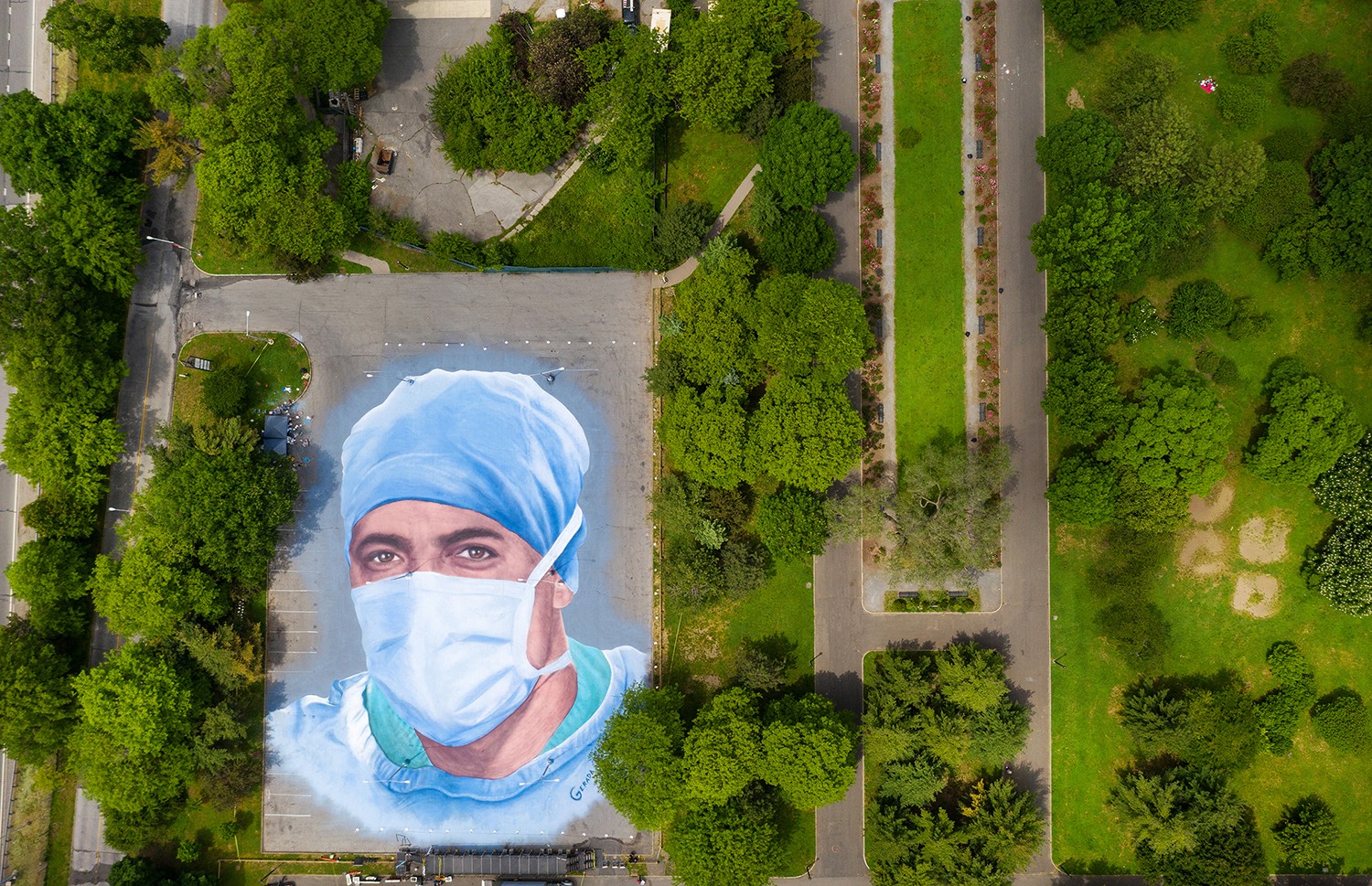 Cuban-American artist Jorge Rodriguez-Gerada created a 20,000-square-foot mural in Queens, New York to commemorate one of the health care practitioners who lost his life during the COVID-19 pandemic. Ydelfonso Decoo is the name of the Queen's, New York doctor who succumbed to the virus. He worked on the front lines in New York City in the Spring of 2020. Known all over the world, Rodriguez-Gerada partnered with SOMOS Community Care. The health network serves immigrants and other organizations.
The mural is in a parking lot outside The Queens Museum. It's near the iconic Unisphere globe from New York's 1964 World's Fair. The artwork is titled "Somos la Luz" (We Are the Light). It draws attention to the disproportionate amount of Latino and Black casualties of the virus. The enormity of the painting reflects the large amount of victims of Covid-19 in the minority community.
"It's not just making something big, just for the sake of it, it's also because what you're saying is [this] important enough that it merits it," says Rodriguez-Gerada.
The artist posted a YouTube video about the project in September. He noted "In New York City the coronavirus is killing Latinos and Blacks at double the rate that it is killing whites and Asians." He gave statistics about the casualties. In addition, he urged the community to come together.
---
Link to the original article