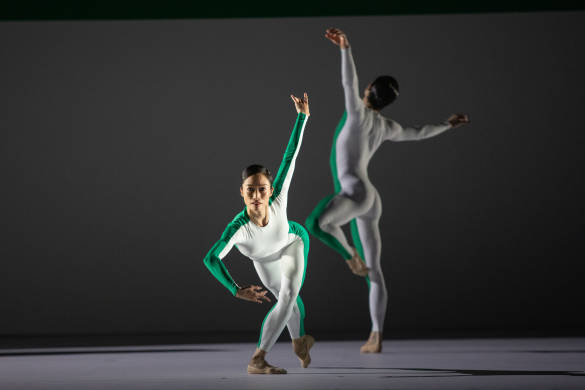 Royal Ballet's Untitled 2023, inspired by Carmen Herrera's designs.-
BY Joy Sable June 13, 2023
"The Royal Ballet's summer season at the Royal Opera House ends with an intriguing triple bill which includes the premiere of Untitled, 2023 by Wayne McGregor.
…
Set against a stark white backdrop with a slash of green, the dancers – decked out in white and green unitards – perform variations to Anna Thorvaldsdottir's music, which has a definite sci-fi vibe to it.A feeling of mystery pervades the ballet.
….
The title (or lack of it), draws its inspiration from the work of set designer Carmen Herrera (who died last year aged 106)".
---
Link to the original article