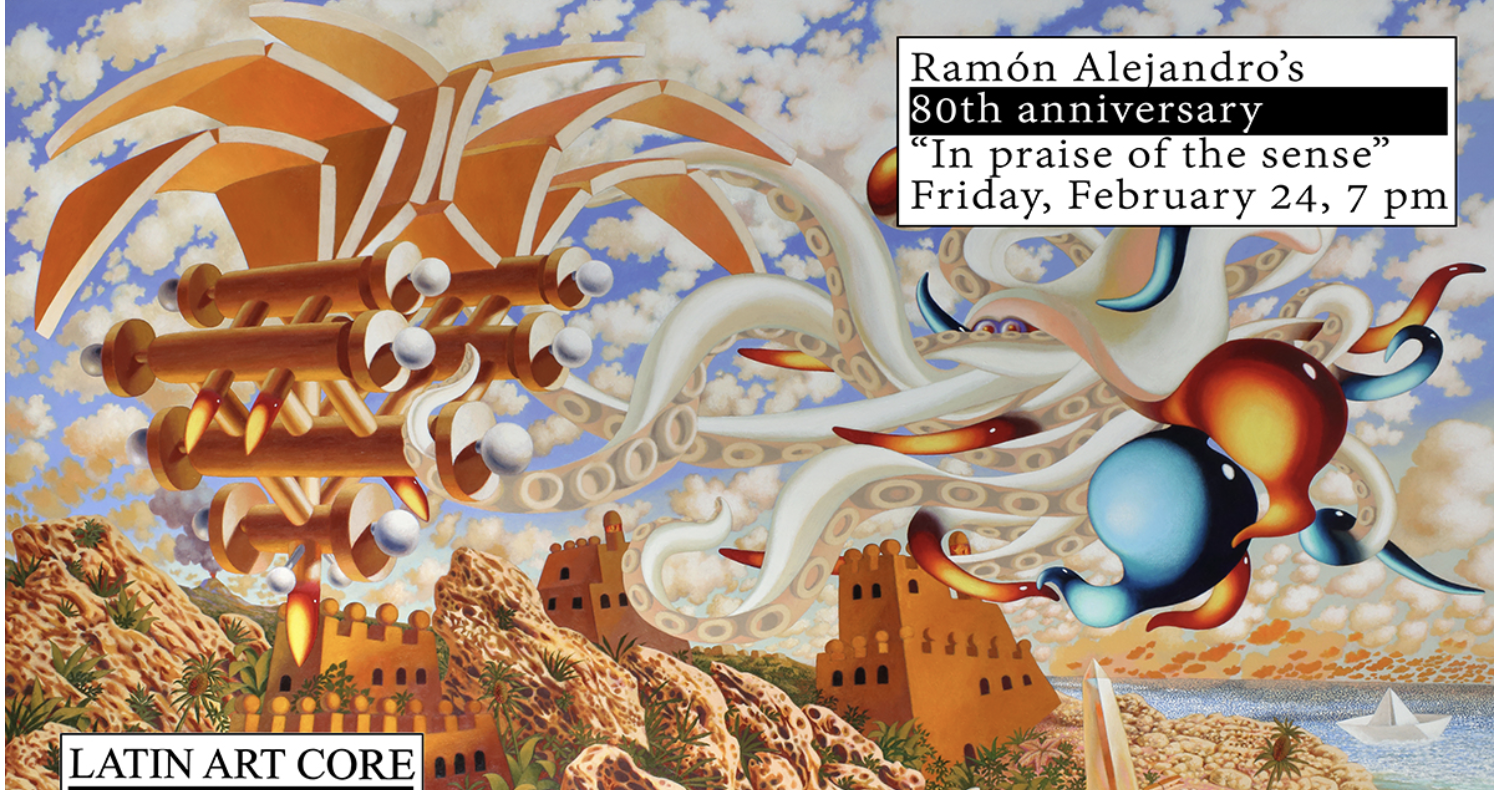 Ramon Alejandro Painter at Latin Art Core, Miami.-
Until 24 Mar 2023
Ramón Alejandro: Elogio de los sentidos / L'éloge des sens. / In praise of the senses.
The Eightieth Anniversary Celebration.
Latin Art Core is pleased to present an homage exhibition of Ramón Alejandro (Havana, 1943) on the occasion of his 80th birthday. The exhibition will feature historical works that cover his  oeuvre alongside some of his recent creation.
Ramón Alejandro started painting in the late sixties after leaving Cuba, his country of birth. He developed almost his entire career in Europe while living in Paris. Over the years, his particular approach to painting had been identified as neo-surrealist; however, he does not seeing himself intentionally following any specific artistic canon. This exhibition sheds light on the evolution of his work building upon key motifs of his pictorial interests. Within his painting, Ramón Alejandro constructs personal and social narratives while challenging preconceived ideas of the erotic and the religious.
Latin Art Core
1646 SW 8 Street
Miami, Florida, 33135
---
Link to the original article