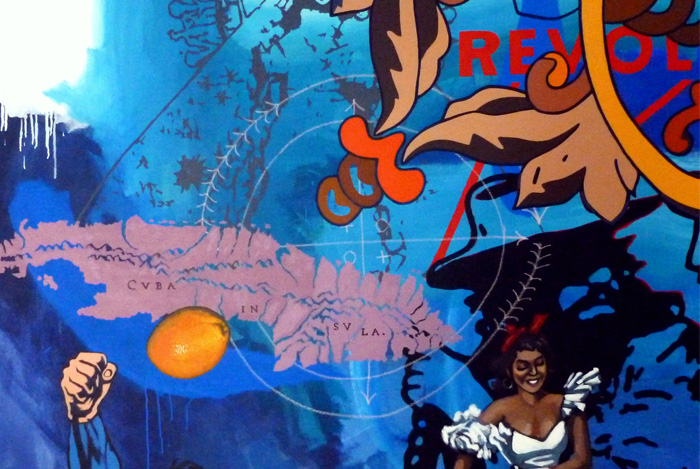 On June 19, 2021 from 7 PM to 9 PM, the MOCA will feature Cuban-American artist Rafael Lopez-Ramos in their Project Room. "Chromatic Aporias" is the title of the show, which includes realistic renderings of tropical fruit from a colonial perspective. Lopez-Ramos incorporates Afro-Cuban religious symbols with Catholic images. His culture is also present in his art through his depiction of the Revolution's propaganda iconography.
He now adds typical popular Americana culture characters and special symbols related to the American political tradition.
Rafael Lopez-Ramos was born in Cabaiguán, Cuba in 1962. He received a Bachelor's degree in Drawing & Painting at the Academia San Alejandro in La Habana. He studied for four years at the Instituto Superior de Arte in La Habana, and he earned an MFA in 1991.
---
Link to the original article