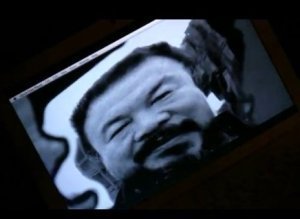 HuffPost
May 23, 2011
Geandy Pavon Projects projected Artist Ai Weiwei's Face Onto NYC Chinese Consulate .  Chinese artist Ai Weiwei was arrested early last month in Beijing on scurrilous charges of tax evasion and was allowed his first family visit only last week.
On Friday, Cuban artist Geandy Pavon made sure the Chinese Consulate in New York knew that he, and many others in the United States, want Weiwei freed.
Setting up a laptop and a projector on a bike path nearby, Pavon projected a giant, watery image of the detained artist's face on a wall of the building that houses the Consulate.
---
Link to the original article