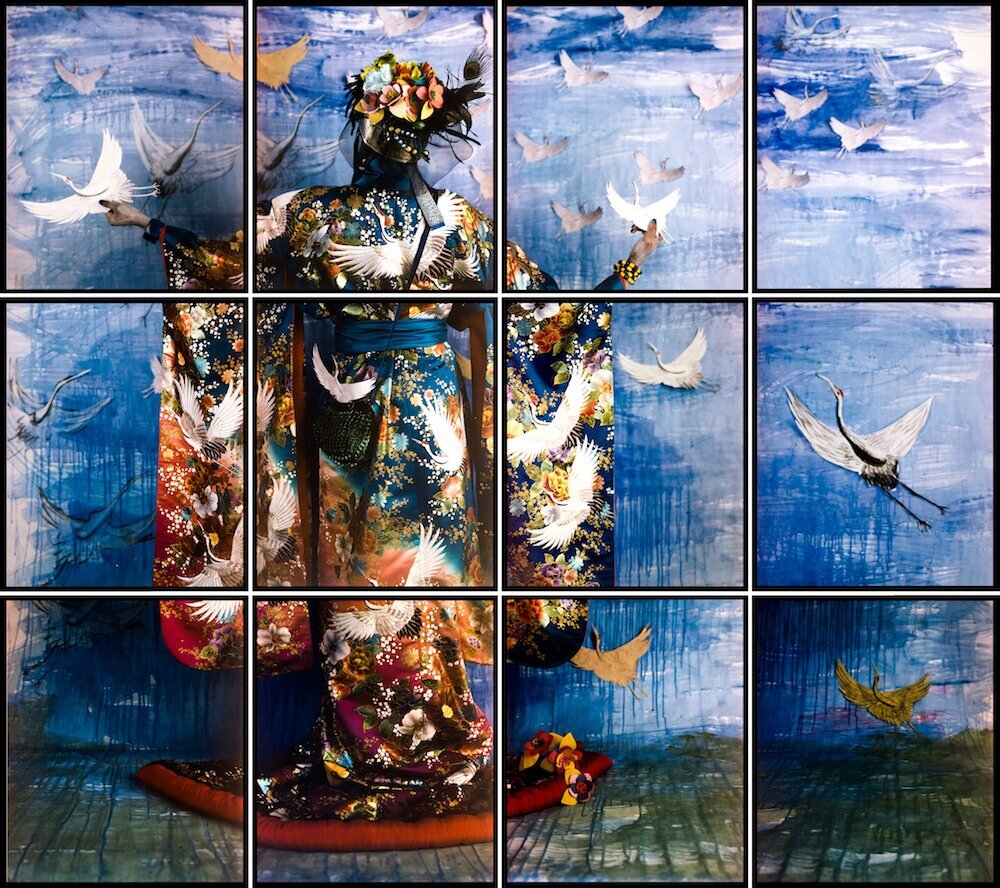 The Pérez Art Museum Miami (PAMM) recently awarded Cuban-American artist María Magdalena Campos-Pons their fifty thousand dollar annual Perez Prize. The patron and collector Jorge M. Pérez described Campos-Pons as an "acclaimed professor and artist, who's touched so many through her work exploring history, race and culture."
Based in Nashville, Tennessee, the multimedia artist is a professor of fine arts at Vanderbilt University. She was born in 1959 in La Vega, Cuba, a town in the province of Matanzas. In the 1980s, she studied painting at prestigious universities and institutes including the National School of Art in Havana, Cuba. She earned a Master's in Fine Arts, Painting from the Massachusetts College of Art in Boston. Aside from painting, she utilizes photography, sculpture, film, video, and performance in her pieces.
A descendant of Nigerian slaves brought to the island in the 19th century, the artist tells stories about her ancestors in her work. She creates a socially relevant narrative filled with symbolic imagery that originated in Afro-Cuban folklore. Santeria, a Yoruba-derived religion, was the primary practice of her family. Her autobiographical art presents ideas, figures, and images related to the faith, which was common to slaves. In her performance pieces, she entices audiences with elaborate costumes, which she creates. Her "ritualistic spectacles" express various elements her rich cultural background while providing a rich poignant social commentary.
Campos-Pons' works are in over thirty museum collections, including the Smithsonian Institution; the Whitney; the Art Institute of Chicago; the National Gallery of Canada; the Victoria and Albert Museum; the Museum of Modern Art, New York; the Museum of Fine Arts, Boston; the Perez Art Museum, Miami; and the Fogg Art Museum.
María Magdalena Campos-Pons's Wikipedia Page
---
Link to the original article