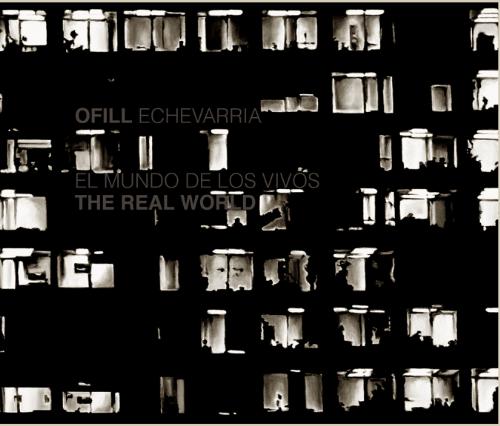 Ofill Echevarria's "El Mundo de los Vivos" is Released..  This first book of Cuban American artist Ofill Echevarria (La Habana, 1972) is presented in collaboration with Un-Gyve Limited. Debuting as a member of Grupo Arte Calle in 1988, a graduate of la Academia San Alejandro, Ofill Echevarria has since exhibited his work in galleries and museums internationally. He lives and works in New York City, the urban reality of which is vividly depicted in "El Mundo de los Vivos" book and touring exhibition.
Unveiled in Mexico City with the support of Galeria Alfredo Ginocchio and the exhibit "Momentum," the work has now launched in the United States with the coinciding solo exhibition "The Real World," new large scale oil paintings from Ofill and a selection of his moving pictures, at the Carriage House Center for the Arts, sponsored by the Cuban Cultural Center and the Gabarron Foundation, New York City.
The 125 page clothbound hardcover with text contributed by Carol Damian, Emilio Garcia Montiel and Alejandro Robles, translated by Marilu Menendez is now available for purchase online.
---
Link to the original article