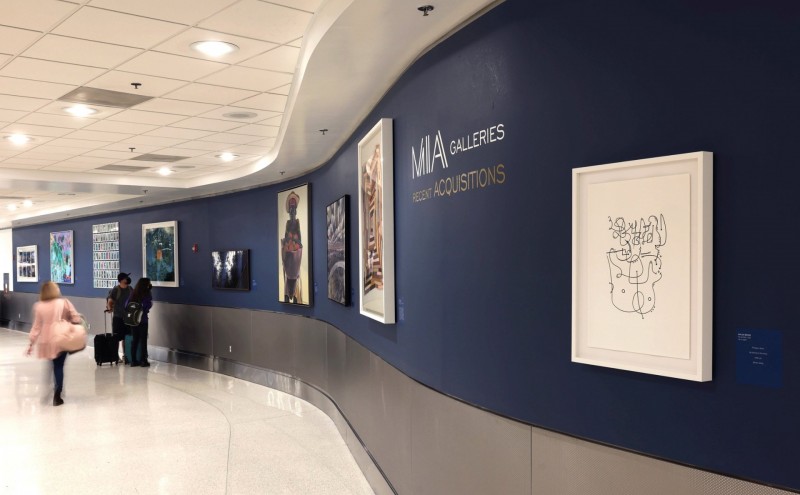 MIAMI ( December 06, 2021 ) —MIA Galleries Recent acquisitions. Miami International Airport supported the local artists during the pandemic by purchasing two-dimensional existing works from 14 Miami-Dade artists and feature them in MIA Galleries Recent Acquisitions, a new exhibition that opened just before Miami Art Week at the airport's Gate D31 Gallery. It is scheduled to be on display through August 2022.
The artists all residing in Miami Date County are from many countries in the world including Sweden, France, Austria, Argentina, Venezuela, the USA and Cuba.
The artists featured in this exhibition include: Addonis Parker; Amalia Caputo; Annick Duvivier; Cara Despain; Carol Jazzar; Christina Pettersson; Ian Patrick O'Connor; Luján Candria; Maria Theresa Barbist; Monica López de Victoria; Najja Moon; Regina Jestrow; Silvia Ros; and Tom Virgin. In addition, a selection of letter prints by the latter artist features artwork created by local visual artists, such as Adler Guerrier, Michelle Weinberg, Laura Tan, and Pip Brant.
---
Link to the original article