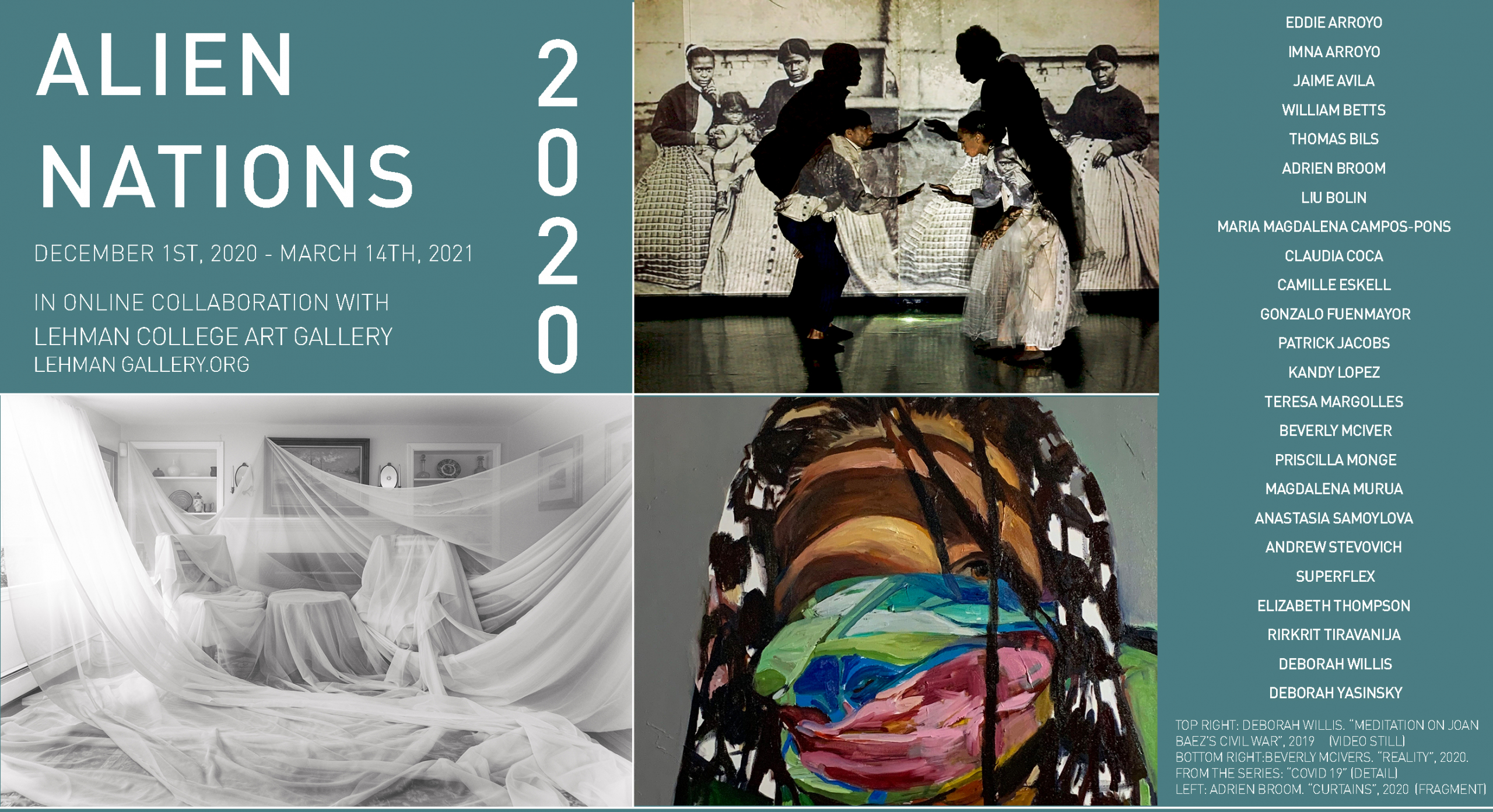 Carole A. Fewell Gallery
December 1st, 2020 – March 14th, 2021
Cuban Artist María Magdalena Campos is part of the group show ALIEN NATIONS 2020 at the Coral Gables Museum in Miami.
Alien Nations 2020 gathers a group of artists who convey different forms of alienation. It looks at a myriad of issues that are affecting the psychological state of the individual and the different groups within which we live.
Nearly two dozen creatives, both emerging and established, many with connections to South Florida, exhibit works in a broad range of media – painting, photography, sculpture, installation, video, and performance documentation. Inscribed in a long tradition of responses to troubled times, these pieces not only portray the current socio-political and economic landscape, but also share sensitive insights into the direction of our humanity, and hope for the future.
Events:
January 9 @ 2:00 pm – 3:30 pm
To RSVP for the panel: https://us02web.zoom.us/meeting/register/tZcsc-mqrz0oHdL1ZVt3QpNfuva_RbEuSMUB
After registering, you will receive a confirmation email containing information about joining the conversation.
María Magdalena Campos at CANY BLOG
---
Link to the original article