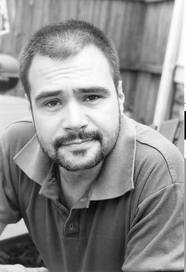 CANY is proud to announce 2 lectures by Alejandro Anreus.
September 26, 2013  7 PM
Lectures by Alejandro Anreus. -Mario Carreño: The Early Years. Mario Carreño (1913 -1999) is one of the key artists of the second avant-garde generation in Cuban art. This lecture focuses on his early work from the late 1930s until 1943.
 September 27, 2013    7 PM
Antonia Eiriz In Context. Neo-figurative painter Antonia Eiriz (1929 -1995) is one of the most significant artists of her generation. Eiriz's artwork is powerful and somber. Imbued with an audacious expression of angst, human suffering and social criticism, her imagery often connects to other great figures of the art world such as, Goya, Francis Bacon and Edward Munch. This lecture will present the main themes of her paintings in the socio-political context of her time, and relate it to her contemporaries in Latin America.
Cernuda Arte
3155 Ponce de Leon Blvd., Coral Gables
---
Link to the original article