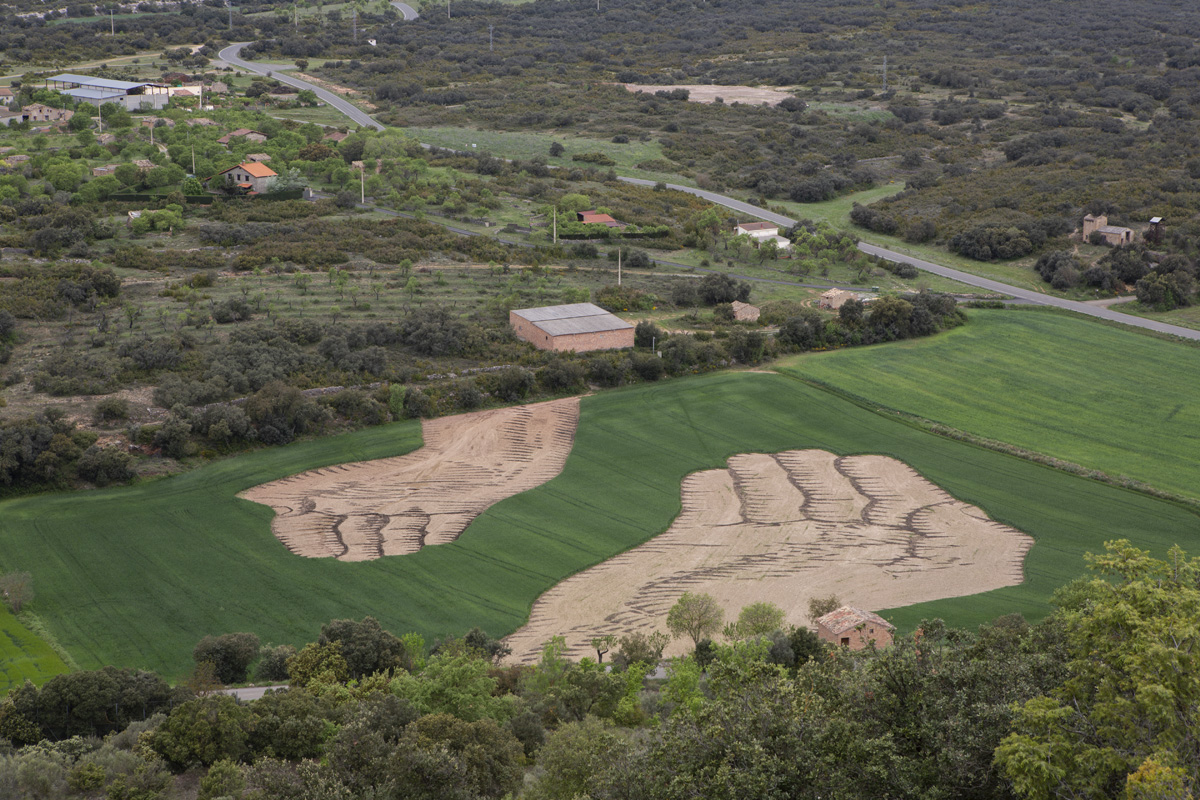 Cuban-American artist Jorge Rodríguez-Gerada is leading a community art project in the fields of
Estopiñán del Castillo, a small town in Aragon, Spain. The massive endeavor includes numerous other artists with experience in the area. The artists utilized the elements of nature to create a striking piece in wheat fields. The palate consists of the green tones of the brushy hillside, the tan hue of soil, and the dark color of neighboring compost. But that is just for the Spring as the art will change along with the seasons. It began in April and ends in October 2021. All together, three phases exist.
This grand project full of inspiration is a tribute to the Fundación Crisálida. It is an initiative in the local area that has allowed nine people with developmental disabilities to develop a sense of self-worth. Together they coexist, baking bread, cakes, cupcakes, croissants, panettones and cookies in a nearby bakery. Then, the delicacies are distributed to the neighboring region. The premise behind the concept is that self-esteem in nourished with community effort. Giving people a chance to provide a benefit to others around them breeds a feeling of importance.
A pair of two hands, one of a child and one of an adult are symbols for the community effort of giving and taking. They represent the power of creation through the work on the land. Our hands are primal tools for breeding and sustaining life through nature. Joined together they make a difference as these artists are doing in the lives of many in the town.
Likewise, the artist stated: "We nourish self-esteem through contact with nature, feeling a sense of gratitude for what the earth gives us, gratitude for the work that sustains us, and pride for what we have completed."
---
Link to the original article