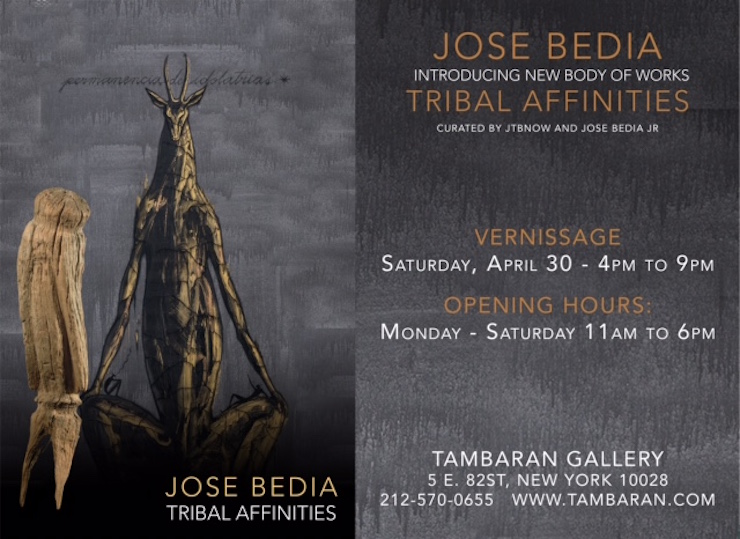 José Bedia: Tribal Affinities, at Tambaran Gallery, NY.
José Bedia at Tambaran Gallery. – Tambaran Gallery, José Bedia Jr and James Trotta-Bono (JTBnow) present:
Internationally acclaimed Cuban artist José Bedia will proudly display important works of art at TAMBARAN 2 gallery during NYC's Spring Tribal Week. The exhibition will explore his deep understanding and passion for indigenous cultures by linking important Tribal Art with his transformative paintings. Curated by JTBnow and José Bedia Jr.
April 30 – May 28, 2016
Opening: Saturday, April 30 – 4pm to 9pm
Tambaran Gallery
5E 82nd St,
New York, NY
---
Link to the original article