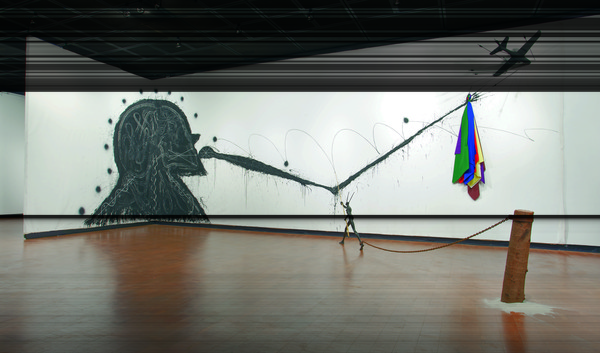 Inquisitive, world-traveling José Bedia gets the retrospective treatment.
By Phillip Valys, Sun Sentinel
5:44 p.m. EDT, May 17, 2012
José Bedia: The artist as anthropologist.  When painter José Bedia answers the phone on a Monday afternoon, he's standing inside a bustling marketplace in Lima, Peru, about to buy exotic food and souvenirs for his brother and son in Miami. The Cuban-born artist considers this journey to South America one of his so-called "artistic pilgrimages," named as such because, for the past 30 years, Bedia has been making these far-flung journeys in pursuit of spiritual and cultural objects that inspire his artworks.
Transcultural Pilgrim: Three Decades of Work by Jose Bedia
When: Wednesday through Sept. 2 (opening reception is 6-9 p.m. Wednesday)
Where: Miami Art Museum, 101 W. Flagler St.
Cost: $8
Contact: 305-375-3000 or MiamiArtMuseum.org
---
Link to the original article