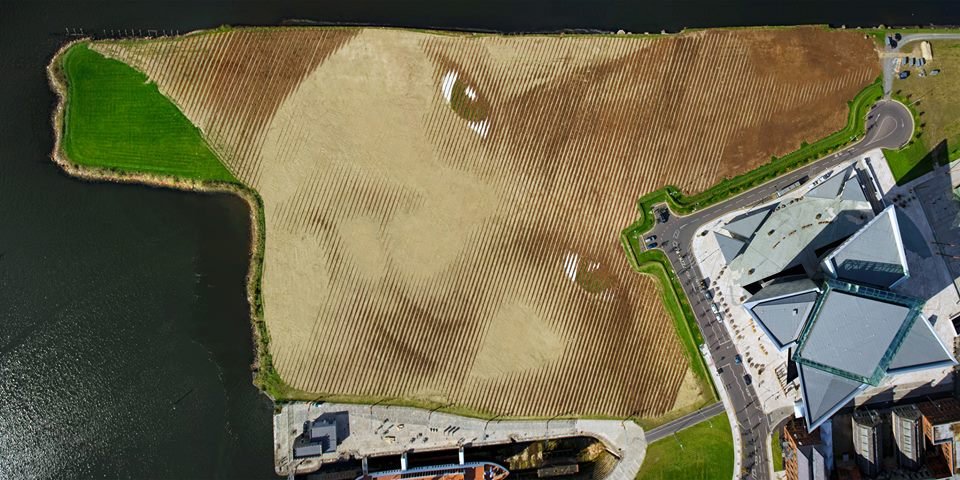 Jorge Rodriguez-Gerada's 11 Acre Portrait in Belfast Field.  -Belfast's reputation for producing stuff that's larger than life continues with a monumental artwork that comes a century after the sinking of the Titanic.
"Wish" is a portrait of a local 6-year-old girl that has been carved into an 11-acre field close to where the Harland and Wolff shipyard, birthplace of the massive doomed ship, once stood.
It's the work of Cuban-American artist Jorge Rodriguez-Gerada, who has been known for creating enormous portraits such as one of Barack Obama on a Barcelona beachfront.
---
Link to the original article