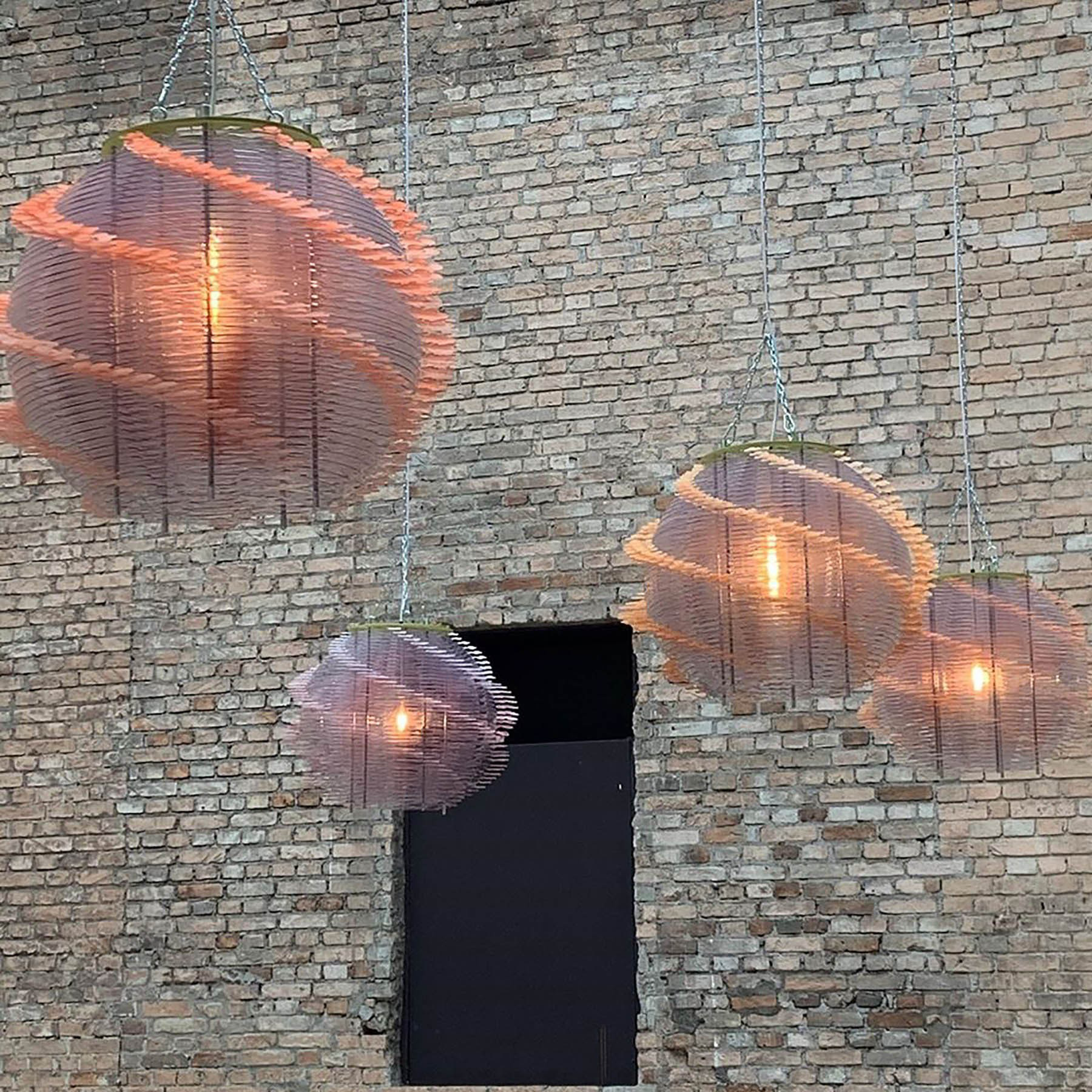 Jorge Pardo Returns to his Roots at MOAD. Cuban-American sculptor Jorge Pardo presents Mongrel at the Museum of Art and Design (MOAD). At Miami Dade College, it opens on Nov. 6, 2021 and shows through May 1, 2022. The exhibition will showcase a vivid selection of the artist's works.
There are many fascinating sights and objects at the latest exhibition from MOAD. Custom made chandeliers, quasi abstract paintings, modernist chairs, and even a carpet are some of the site specific installations that will captivate visitors.
Even more outstanding, they all tie into the past of the Cuban-American sculptor. His experiences as a refugee tie to the museum's home, the Freedom Tower. It was a site for Cuban-American refugees. In fact, he himself was processed at the Tower as a child.
To create the art, he blended images from old photos of his childhood to those of the historical landmark. It is a homage to a place that welcomed so many Cubans and now lies testament to their progress. He used computer programs to stimulate his drawings into a modern realm. The twenty-two pieces will be hung in the museum's special Skylight Gallery, which features double-height ceilings and clerestory windows.
The pieces all come together in a room with chairs based on the butaque. It is a furniture shape common across Latin America during the colonial era. In Cuba it was widespread in Campeche, not far from the city of Mérida, Yucatán, where Pardo is from. The overall work blends into his experience as an immigrant from a country that underwent a revolution.
Born in Havana, Cuba in 1963, Jorge Pardo studied at the University of Illinois, Chicago, and received his BFA from Art Center College of Design in Pasadena, California.
---
Link to the original article