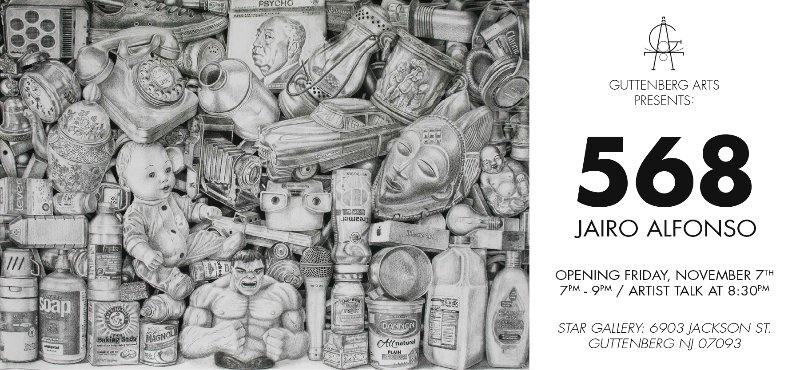 November 2014
Jairo Alfonso at Star Gallery, Guttenberg Arts, NJ. Guttenberg Arts is proud to present for the month of November the exhibition "568" featuring work by resident artist Jairo Alfonso.
The exhibition includes new work created during Alfonso's Space and Time Artist Residency at Guttenberg Arts. The opening takes place on Friday, Nov. 7 from 7 to 9 p.m. with an artist talk at 8:30. The Star Gallery is located at 6903 Jackson St. in Guttenberg.
This exhibition will remain open for the month of November.
---
Link to the original article