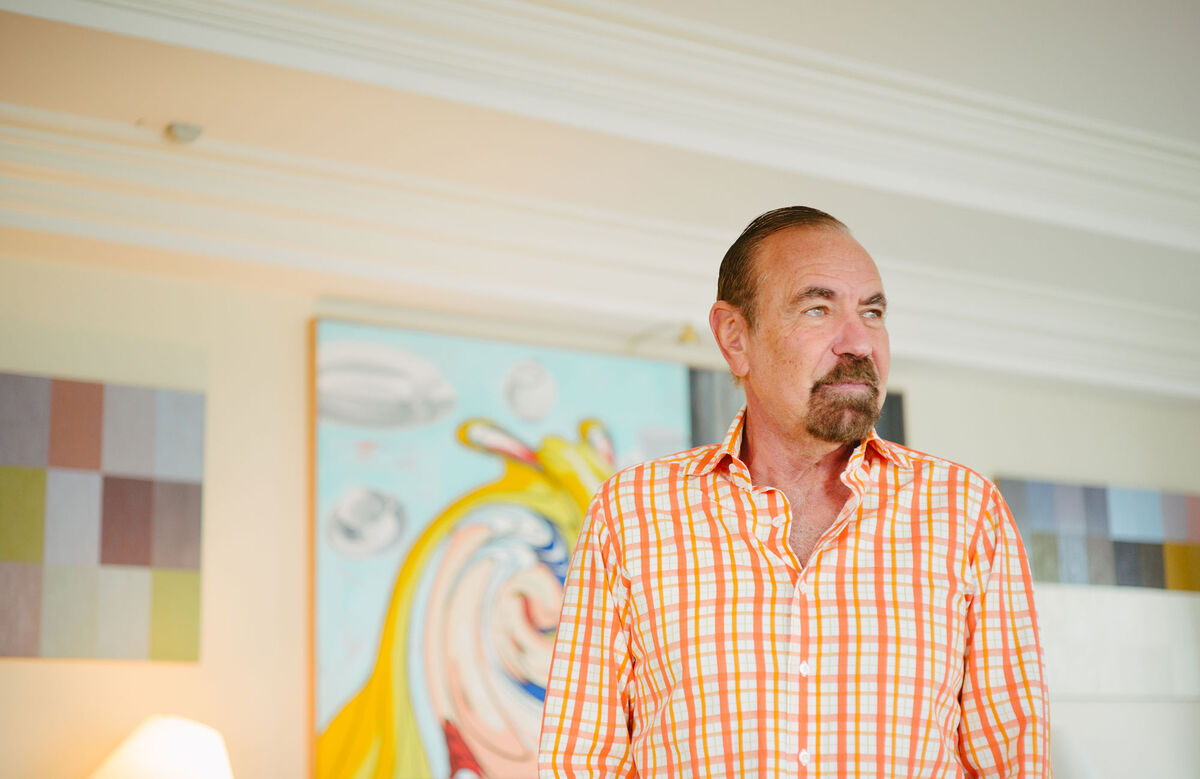 Inside Cuban American Art Collector Jorge Pérez's Estate. -The well-known real estate developer who lent his name and finances to the Miami Art Museum is originally from Cuba. Jorge Perez gave twenty-million dollars to the institution of art, now known as the Perez Art Museum Miami. In addition, he donated another twenty-million dollars worth of Latin American art.
Perez' family immigrated from Cuba after Castro's regime nationalized their pharmaceutical company. After living in Argentina, the family relocated to Miami, which he now calls home. Artsy took a look inside of his Venetian-style home a week before Art Basel 2015 in Miami. Inside they found a vibrant collection of Latin American art. An art collector and enthusiast, he gave a tour of his home, stopping to muse on some of his favorite pieces.
"This is José Bedia..there is the symbolism of African and Catholic religions," stated Perez. José Bedia's ¡Ay Tatá! ¿Hasta cuando? 1996 is one of his favorite pieces of Cuban-American art in the collection. He explained that Bedia's painting is of a church where people go in Cuba. The church is a place of healing. People come on their knees in sickness hoping for relief. The artist blends the Catholic religion with African symbolism and language. "I thought it was a beautiful, celebrating the Christian and African cultures of Cuba and the Caribbean," stated Perez.
Besides Bedia, Ruben Torres Llorca is another favorite in Perez's collection. The Cuban American artist also implements elements of the Afro-Cuban religion into his artwork. Protección from 1996 is a good luck piece that the artist gave to Perez as a housewarming gift. The multi-dimensional artwork includes a series of scenes from the art collector's life. One of them shows a Cuban coffee maker, a staple of the Cuban-American culture. It represent Perez's Cuban roots.
---
Link to the original article