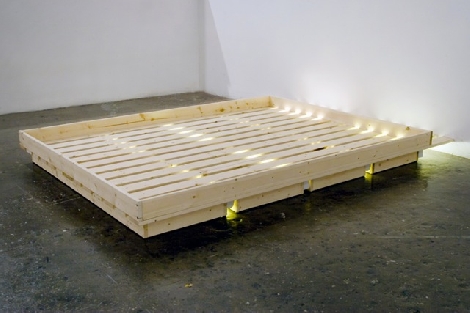 BY BETH DUNLOP
THE MIAMI HERALD
July 17, 2011
Nothing is quite what it seems in the exhibition Home: Dream Home, and yet everything is indeed exactly what it is.
A globe-shaped pendant lamp by Ernesto Oroza sparkles like glass. It's actually layers — many layers — of Scotch tape, and at the same time, a fully functioning light fixture . (It's called, whimsically enough, Little Havana Lampshade.)
….
Home: Dream Home, on view through Aug. 13 at Praxis International Art, is a showhouse like no other. Though it's a gallery exhibition, you can touch, sit on or in the case of the "fur'' rug — roll around on the art.
---
Link to the original article