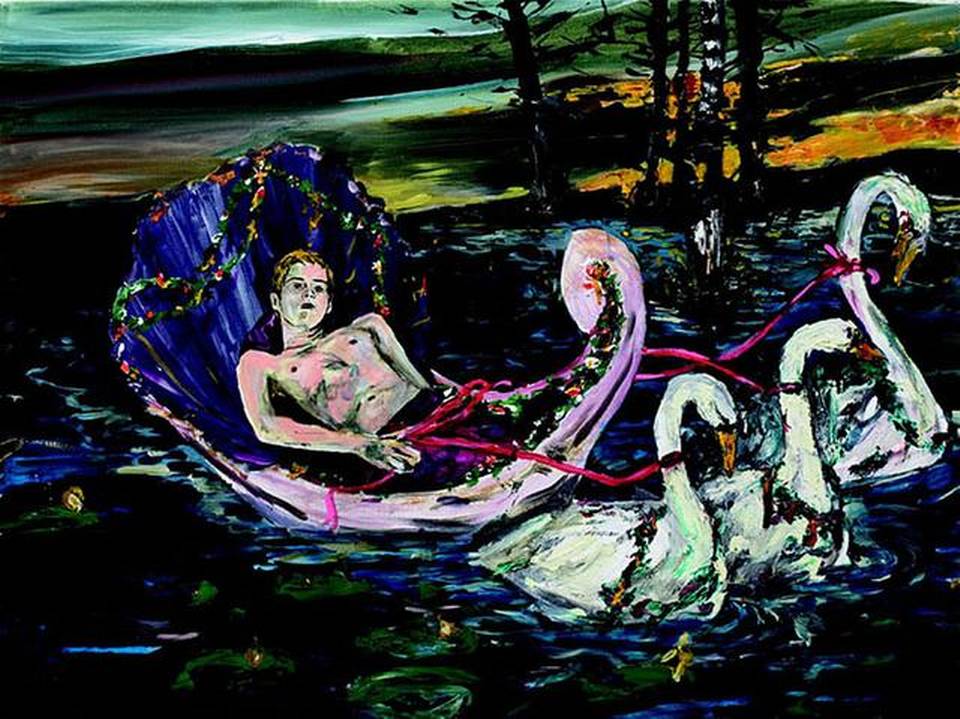 Hernan Bas exhibit: Youth and uncertainty rendered confidently. The early works of one of the great artistic talents to emerge from Miami in the past few years are the subject of a new solo exhibition at YoungArts, "New Perfumes, Larger Blossoms, Pleasures Untasted: Hernan Bas and the Natural World."
Bas, a YoungArts graduate in Visual Arts, was one of the first artists to gain international recognition from the recent arts renaissance in Miami. Working predominantly in painting, he became known for his depictions of adolescence inspired by classical imagery and literary movements.
He maintains residences in Miami and Detroit. "I spend a good deal of time in Detroit, but I have a studio in Miami as well," he wrote. "Detroit offered affordable spaces that are increasingly hard to come by in Miami, and it's nice to get away from the craziness that living here can stir up."
Early in his career, the artist caught the attention of major gallerists and collectors, including Donald and Mera Rubell, who have since acquired a large body of his work and staged shows drawing from their collection — including the one at YoungArts.
By Ricardo Mor – From Miami Herald
---
Link to the original article