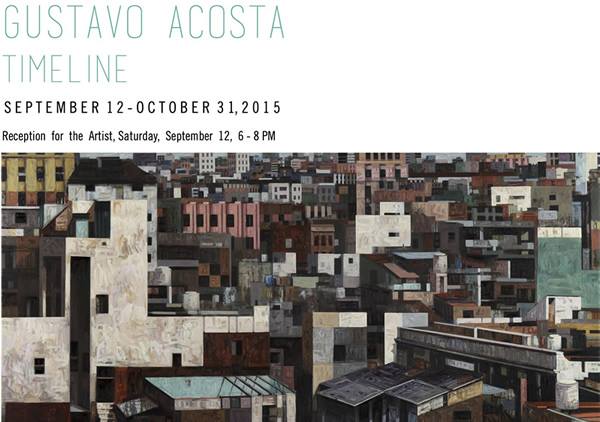 September 12 – October 31, 2015
Reception for the Artist: Saturday, September 12, 2015, 6 – 8 PM
Latin American Masters Art Gallery
2525 Michigan Ave E2,
Santa Monica, CA 90404
Latin American Masters is pleased to present, Timeline, an exhibition of recent paintings by Gustavo Acosta (Cuba, b. 1958). Acosta's Timeline paintings feature the neo-romantic architecture of a seemingly abandoned city. Acosta's treatment of surface, particularly the staining and layering of color, reinforce an awareness of time's imprint. Yet, his paintings have an enigmatic, A-temporal quality, as if haunted by history. Rather than ghost towns, they appear as constructions from a parallel world that can never be entered, where threedimensional space flows seamlessly into two-dimensional geometry.
---
Link to the original article