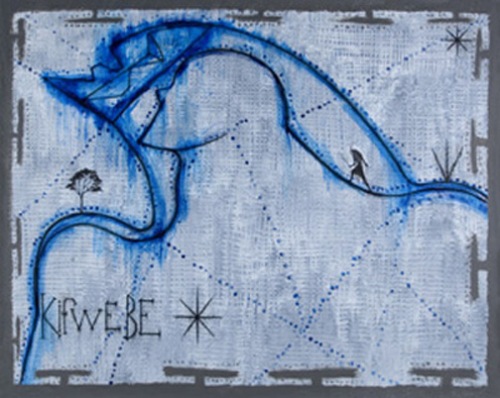 Fowler Museum presents retrospective of Cuban American artist José Bedia.  The Fowler Museum at UCLA presents "Transcultural Pilgrim: Three Decades of Work by José Bedia," an exhibition that brings together 28 large-scale figurative paintings and drawings and a newly commissioned, site-specific installation to offer a comprehensive retrospective on this acclaimed member of Cuba's "Generation of the '80s," the pioneering young artists who incorporated Cuban vernacular and spiritual references into their work and experimented with eclectic visual forms.
The exhibition, which opens Sept. 17 with a conversation between Bedia and curators Judith Bettelheim and Janet Catherine Berlo, will be on display from Sept. 18 through Jan. 8, 2012.
Sept. 18 through Jan. 8, 2012.
Fowler Museum at University of California Los Angeles
Los Angeles, CA 90095-7065
Opening Night
Saturday, Sept. 17
5–6 p.m.: Fowler OutSpoken conversation with José Bedia, Judith Bettelheim and Janet Catherine Berlo
6–8:30 p.m.: Opening party for members
---
Link to the original article