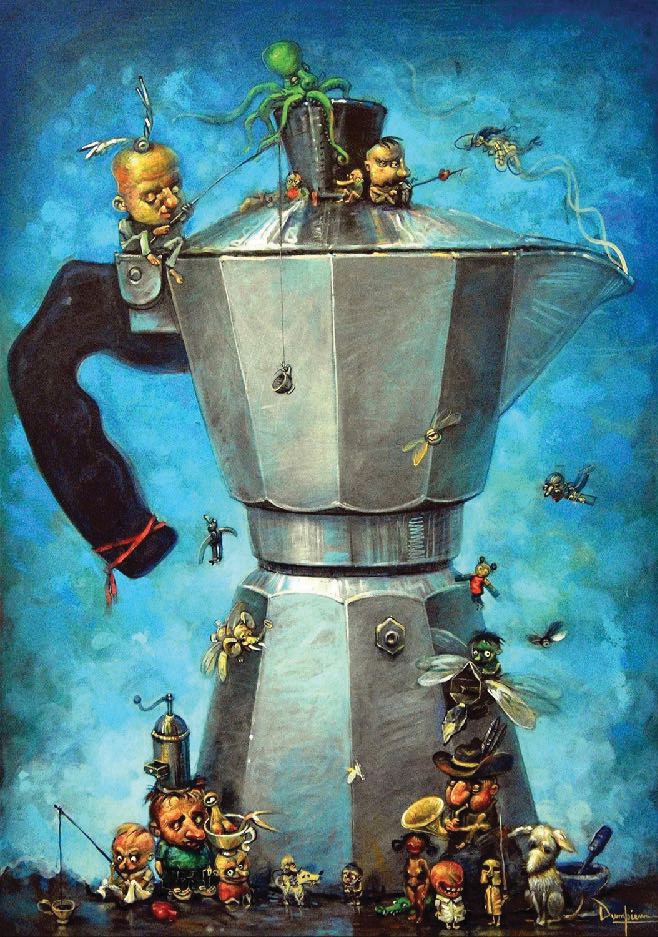 Encounter II: Seven Contemporary Cuban Artists is the upcoming group exhibition at The Sidney & Berne Davis Art Center in Fort Myers, Florida. It features the work of seven Cuban-born artists. It is opening September 6th and closing September 25th.
The participating artists are Aimeé Pérez, Rigoberto Mena, Lía Galletti, Ismael Gómez Peralta, Asbel Dumpierre, Armando Pérez Alemán, and Víctor Gómez. The artists all arrived from Cuba at different times but they share the experience of exile.
One of the Cuban American artists is Ismael Gómez Peralta. Peralta was born in 1967 in Batabanó, Cuba. He is a graduate of San Alejandro Academy in Havana. The artist currently resides in Miami. His dark mixed media paintings such as Desnudo en las Sombras (Naked in the Shadows) portray shadowy landmarks. These masterful works are part of the Cernuda Art Collection.
Also in the mix is Abel Dumpierre, who was born in Cuba in 1971. His artwork tells the story of why the Cuban people want to flee the island, political repercussions intact.
Lia Galletti is another one of Cuban-born artists participating in the show. Born in Havana in 1942, Galletti is a painter and printmaker. She is best known for her colorful abstract expressionist works.
Armando Pérez Alemán also adds Cuban artistic flair to the roster. He is an experienced sculptor who has been featured in international exhibitions.
In addition, Rigoberto Mena brings his talent to the group. He was born in Havana in 1961. He draws inspiration from the people from his homeland for his abstract masterpieces. Cuban Abstract movement was through a group called Los Once (The Eleven). Mena was influenced by them leading to popularity. Rosenthal Fine Art represents his work.
Furthermore, Víctor Gómez ís exhibiting his work. He was born in Havana in 1944. He studied at the San Alejandro Fine Arts Academy, in Havana, Cuba. He emigrated to Miami in the 1980s and founded the Miami Press Publishers and Distributors, Inc.
Lastly but not least, another example of a Cuban-born artist in the show is Aimeé Pérez. She comes from a different time. Leaving Cuba in 1967 at just twelve years old on Freedom Flights, the artist grew up in Miami, Florida. She is an award-wining sculptor with an art gallery at the Bird Road Arts District in Miami.
---
Link to the original article