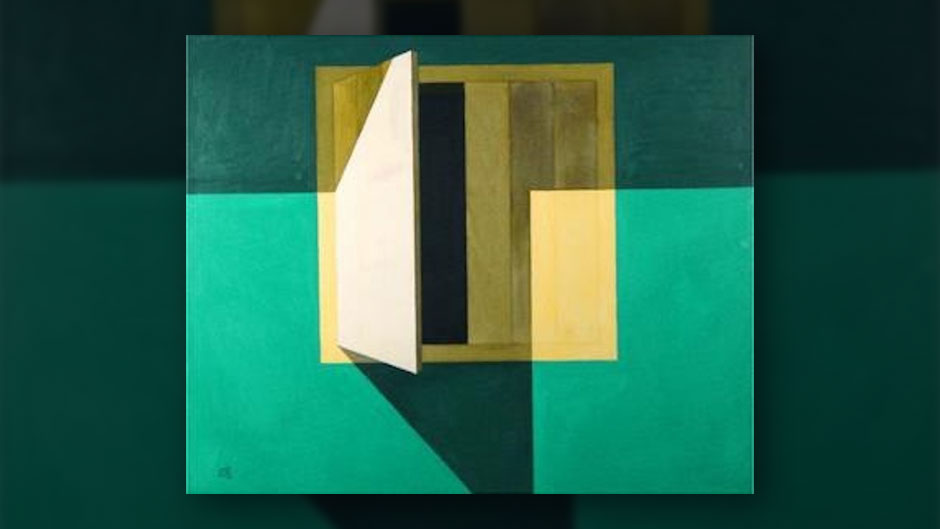 Emilio Sanchez is the first Cuban American visual artist in history honored on a United States Postal Service stamp. The USPS dedicated the new series of Forever Stamps to Sanchez on the centennial anniversary of his birth in 1921. They will be released in the Summer of 2021.
The four stamps issued will reproduce four of his paintings. One of these works is Untitled (Ventanita entreabierta) from 1981, an oil and watercolor on paper. It belongs to the permanent collection of Caribbean Art at the Lowe Museum of Art in the University of Miami.
Equally significant is that Victor Deupi a Professor of Architectural History at the University of Miami researched and wrote about Sanchez. Deupi first learned about the Cuban visual artist when he visited the Metropolitan Museum of Art. "I had never heard of him until then, and before you know it, I began my research on Sanchez," recounted Deupi to News@theU.
He, along with many others at the University, is very excited about the announcement because it brings attention Cuban American art and culture.
"It's a wonderful honor on many fronts because it gives so many voices to people of different races and ethnic backgrounds," explained to Deupi News@theU.
---
Link to the original article