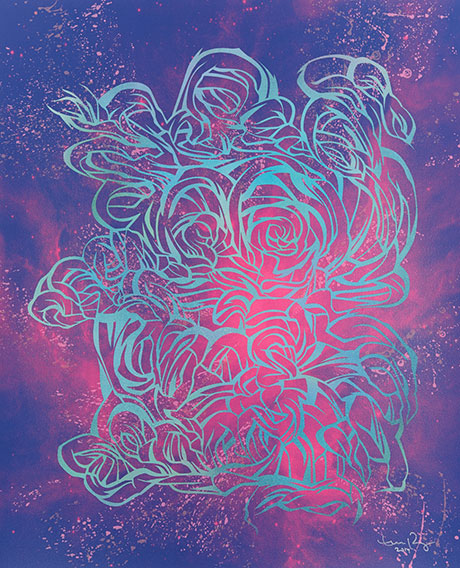 July 12 – September 5, 2016
Exhibition Reception: Sunday, July 17, 2‒4:30 PMA half-century after the emergence of Pop art as a revolutionary response to new norms of consumerism, Nature Pops!, Wave Hill's summer 2016 exhibition, brings together work by artists who calibrate this movement in contemporary terms. Continuing to re-evaluate popular culture, particularly the increasing mediation of our experience by technology, artists question whether we can still have an authentic experience―even in the natural world. Interpreting nature and the environment through a populist lens, Nature Pops! includes recent work that is especially relevant in an age of digital overload and environmental crisis. Presenting the show at Wave Hill, a stunning garden and cultural center located in the Riverdale section of the Bronx, adds particular depth and dimension to the discussion.
Image: Space Face (F1/S3), 2014, Unique screen prints with original hand-cut stencil drawing, 28 1/2" x 23 1/2" each. Courtesy of the artist.
Wave Hill
West 249th Street and Independence Avenue (Front Gate)
Bronx, NY 10471-2899
---
Link to the original article