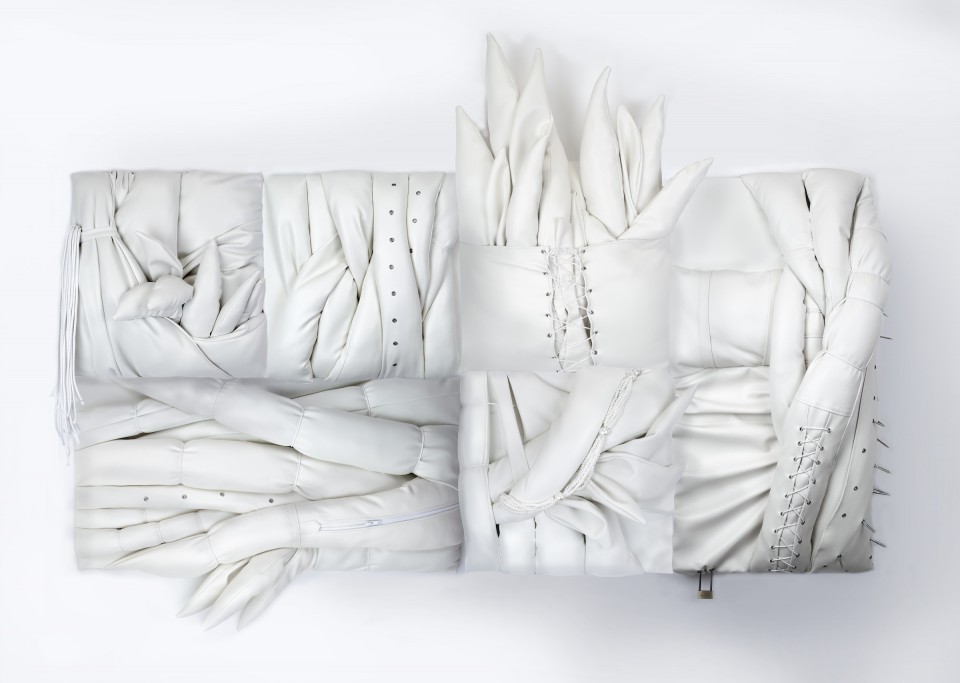 April 1 – May 9, 2016
Reception: March 31st, 6-8pm
532 Gallery Thomas Jaeckel 532 West 25th Street
New York, NY 10001
Elio Rodríguez: Puzzled, at 532 Gallery Thomas Jaeckel, NYC. Join us next week at 532 Gallery Thomas Jaeckel for the opening reception of Puzzled, Elio Rodriguez' first solo exhibition in New York City. The show is on view until May 9th and will coincide with his exhibition On Guard at Harvard University's Hutchins Center for Afro-Latin Studies and at our gallery's booth at Context Art New York at Pier 94, May 4-8, 2016.
On view in Chelsea will be the artist's large scale soft sculptures and the photography based collage works at Hutchins Center, Cambridge.
Elio experiments with the construction of the intimacy of interior and exterior spaces, all things carnal and decorative, functional and artistic, manufactured and native. His soft sculptures reimagine familiar forms using, in abundant measure, plant and carnal shapes, juxtaposed against sundry objects, metal screws, lace corsets, chains, belts, wire, filament, pins — with results that are pictorial equivalents of familiar concepts and concerns.
---
Link to the original article