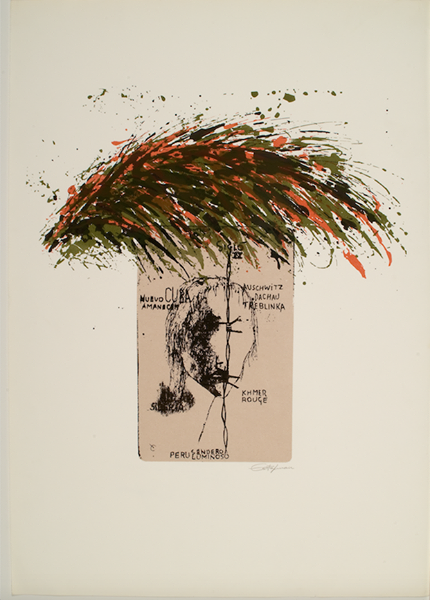 El Museo del Barrio is a non-profit arts organization dedicated to preserving Latino, Caribbean, and Latin American culture. Contrary to the name, it's more than just a museum. It's a cultural institution with educational programs, film screenings, art exhibitions, and social gatherings. It's a hub for Hispanic arts and culture art in the heart of New York City.
Recently, they commemorated Cuban artists who bring awareness to the injustices occurring in Cuba in a series of Facebook posts. As they stated in the posts: "Cuban art has been a vital part of the mission of El Museo del Barrio over the years as shown through its exhibition program and Permanent Collection."
Over the week of December 7 to December 12, five artists were featured. The artists have all created works of art that speak to the diaspora. This week, we are proud to highlight works by Cuban artists, who courageously, through visual arts, bring light and awareness to the escalation of human rights violations they endure."
One of the artists, Tania Bruguera, was incarcerated by the Cuban government. A photograph from her 1998 performance art piece titled The Burden of Guilt is featured in the post. She is holding the carcass of an animal. In the shocking piece, she draws attention to human rights violations in Cuba. In her artistic statement, she describes it well: "The burden is really the slaughtered lamb that hangs from the neck like a shield, like an open wound that reveals what's inside. The lamb is the weight that is carried as a consequence, as well as a symbolic attitude; the emotion, saltwater, which drops like tears and washes the earth, which is the guilt, before it is digested.
Another of them is Roberto Cartel whose exemplary piece Cartel de Propoganda Conferencia de Derechos Humanos from 1994 is known for drawing attention to human rights violations in Cuba.
---
Link to the original article