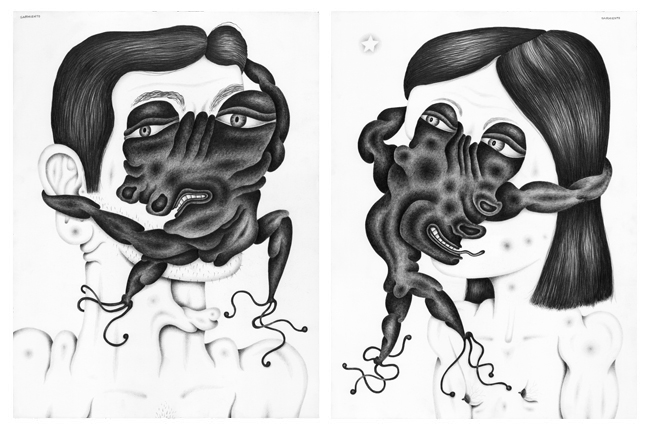 Eduardo Sarmiento at the Snite Museum of Art..  The Snite Museum of Art on the University of Notre Dame has just added to its permanent collection two drawings by Sarmiento: the diptych "Through the Eyes of Desire".
"The interest in theatrical images and spaces found throughout Latin American art of the last hundred years emerges in his work in a renewed way…  Figurative painter of consummate skill, Sarmiento explores complex emotional states…"
- Ricardo Pau-Llosa
Fragment from the essay: Yearning & Desire. Recent works on paper.
Link:>>Eduardo Sarmiento Web Page
---
Link to the original article