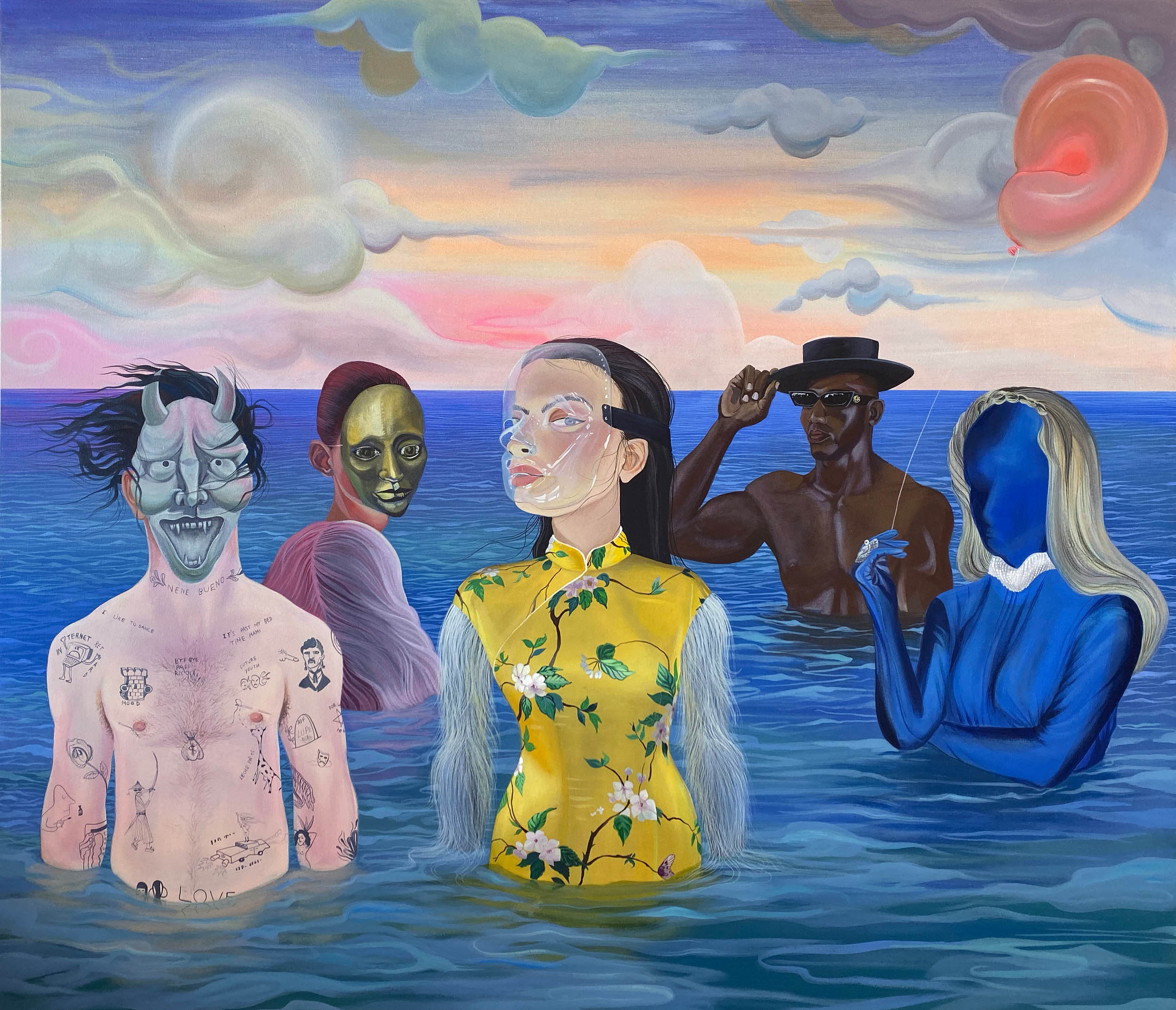 The Institute of Contemporary Art (ICA) in Miami's Design District is currently showcasing Cuban-born artist Dalton Gata's first solo exhibition. The show will be on display until November 21, 2021. "The Way We'll Be" includes a series of surrealistic installations across mixed media. The media he implemented includes acrylic on canvas and acrylic on linen. He created six large-scale works for the exhibition, and they have not been previously shown anywhere.
The paintings in "The Way We'll Be" reflect his personal experiences. His deeply personal and striking pieces explore queer culture with the use of mythological symbols. Some of these images include masks, monsters, and animals such as birds and cats. Gata's work is also inspired heavily by his background as an immigrant. The symbolic landscapes and colorful discrepancies in his surreal pieces reflect the Caribbean island where he was born.
The multidisciplinary artist was born in Santiago de Cuba in 1977. He was trained as a fashion designer but then pursued visual art. He holds a BFA in Fashion Design from the Altos del Chavón Design School in Santo Domingo. His flair for style is also visible in his artworks. With striking colors, mythical creatures, and surreal backdrops the pieces stand out. Even the characters in the paintings are dressed in stylish garbs. "And now I find myself in the middle of a painting deciding if the character wears a red patent-leather jacket or a shirt made from banana leaves," described the artist to Lucy Less in a recent article published in Galerie magazine.
The exhibition includes the artist's first catalog, which was published by the ICA. It will feature essays by Maria Elena Ortiz and Rita Indiana, and an interview by the curator and Artistic Director, Alex Gartenfeld. He stated, "The worlds Dalton Gata creates are poetic meditations on the artist's complex story, mythology, sexuality, and compelling stories of the Caribbean diaspora—masterfully rendered through surreal and inventive imagery,"
In 2020, Gata participated in a group show at Peres Projects in Berlin. The show titled "Diálogos Remotos," explored themes of solitude. His awe-inspiring pieces caused quite a stir. Gata was also recently featured in the New York Times as an upcoming gay artist who's art tells a story. He is definitely one Cuban-American artist to keep an eye on.
---
Link to the original article