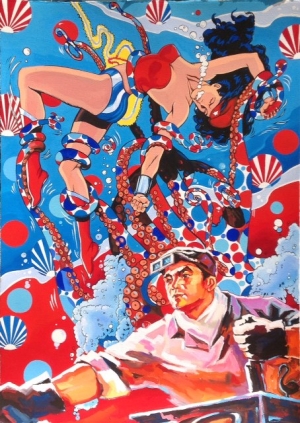 October 1, 2015
Northrup King Building, 1500 Jackson St. NE Minneapolis, MN 55413
Cuban O! Major Exhibit of Cuban Art at Northrup King Building, Minneapolis. In a first-of-its-kind exhibit for the Twin Cities, a wide-ranging exhibit of contemporary Cuban art by more than a dozen internationally-recognized Cuban artists will be displayed from October 1st through October 4th in northeast Minneapolis.
The exhibit, consisting of dozens of works and called Cuban O!, is curated by Cuban artist Ciro Quintana, who has been recognized as one of the most well-known and influential figures in Cuban art over the last thirty years. Creator of Pure Group, Quintana is part of a legendary generation of artists that emerged in Cuba in the early 80s and who are responsible for a revolution in Cuban Art.
Art from the following artists will be represented: Gustavo Acosta; Jairo Alfonzo; Kenia Alguiñao; Nestor Arena; Henry Ballate; Jose Bedia; Ariel Cabrera; Consuelo Castañeda; Tomas Esson; Carlos Estevez; Adrian Morales; Ciro Quintana; Pedro Vizcaino.
---
Link to the original article