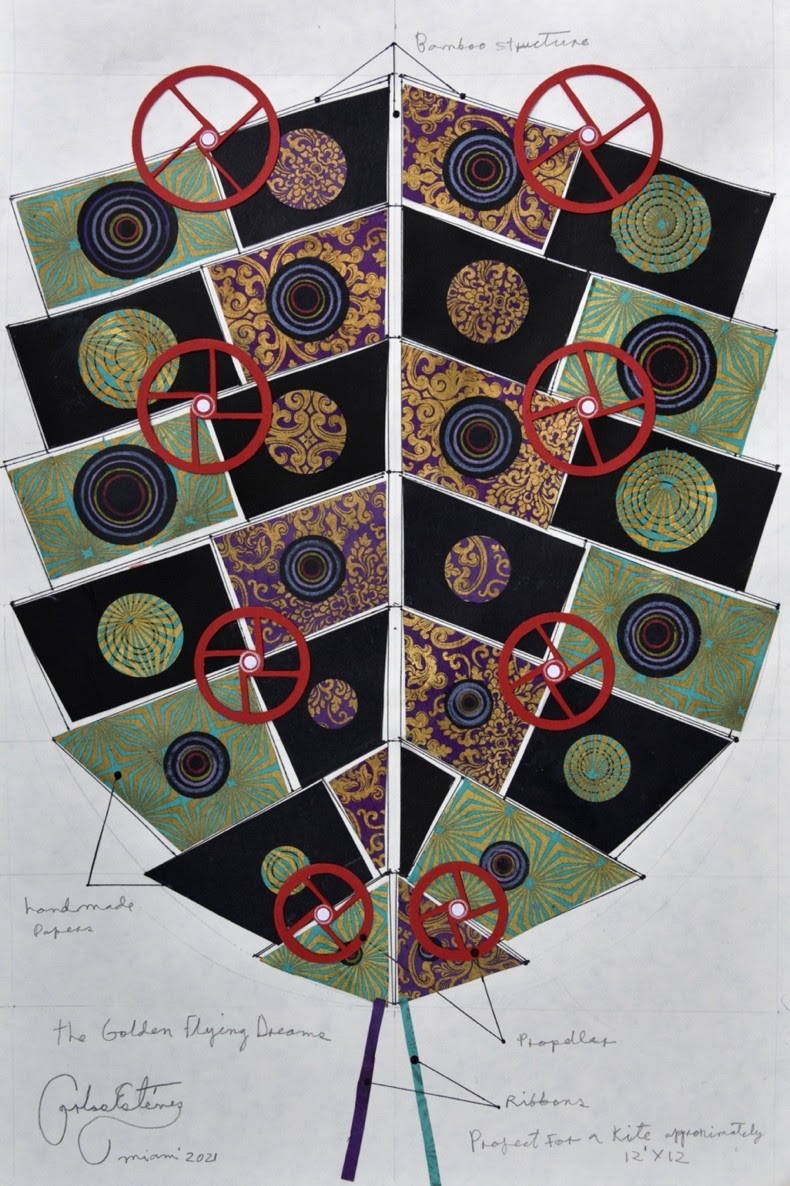 Kites were one of the favorite art creations of Leonardo da Vinci. "The Flying Dreams," the latest art exhibit from Cuban-born kite maker Carlos Estevez, displays da Vinci's favorites winged artworks. Exotic papers from around the world give the pieces a Renaissance feel. Detailed drawings and collages portray the journal like experience of the scientist. The kite inspired art work symbolizes the hope of people drawn to the Bay Area, where the show takes place.
More specifically it will take place at the Art Kiosk in downtown Redwood City at the Courthouse Square. The Art Kiosk aims to bring thought provoking art to Redwood City in the Bay Area. Ten, month long installations will grace the park for a year. Each artist conceived of a plan with the city to bring a stimulating and relevant experience for visitors. They often used the assistance of local volunteers, artists and vendors to realize their ambitious site-specific installations. The Redwood City Improvement Association funded the initiative through their generous grant program. The Fung Collaboratives curate the project. In a press release, they describe his artwork as "ethereal flying creature merging from the beauty and ingenuity of a multi-eyed butterfly to a crude flying machine." His giant kites merge symbols.
The Cuban born kite maker also creates other child-like objects of play like marionettes. Utomatons, fantastical architectures, cosmic geometries, angelic beings, and strange, chimerical creatures.also span his realm of dreamy creations. Carlos Estévez was born and raised in Cuba and moved to Miami in 2004, where he lives and works. He has won many prizes such as the Joan Mitchell Foundation Painters & Sculptors Grant. He was also the recipient of the Cintas Foundation Fellowship in Visual Arts. Estévez graduated from the Instituto Superior de Arte, Havana, Cuba, in 1992.
---
Link to the original article