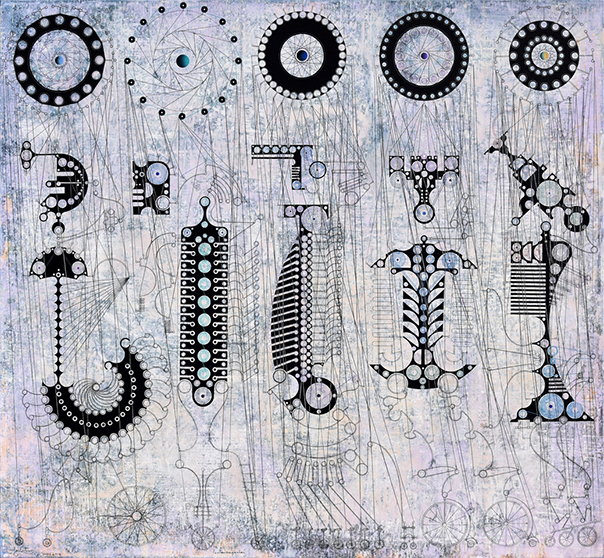 Cuban-born artist Carlos Estévez is showcasing his phantasmagoric paintings at the William Havu Gallery. The Phoenix based gallery is presenting Preludes through November 6, 2021. The show includes twenty of the artist's canvases in oil and watercolor pencil, both large and small size. Marionettes, automatons, fantastical architectures, cosmic geometries, angelic beings, and strange, chimerical creatures. These are all some of the dream-like images that appear in his creations. His works include paintings, drawings, sculptures, and installations. They possess a child-like quality of the imagination.
Estévez's works express a deep sense of human spirituality. In particular, his sacred geometries reveal the invisible realm of spirit that lies beneath hidden secrets of nature. He refers to his artistic process as "an alchemical, metaphysical transformation of mystery into knowledge."
Estévez was born in Cuba in 1969 and currently resides in Miamhttps://canyblog.com/tag/carlos-estevez/i, FL. He graduated from the Instituto Superior de Arte, Havana, Cuba, in 1992. He has won numerous awards. These include the Grand Prize in the First Salon of Contemporary Cuban Art in 1995, as well as The Joan Mitchell Foundation Painters & Sculptors Grant in 2015. Solo exhibitions of his work have been displayed at some of the most prestigious institutions in the world.
---
Link to the original article