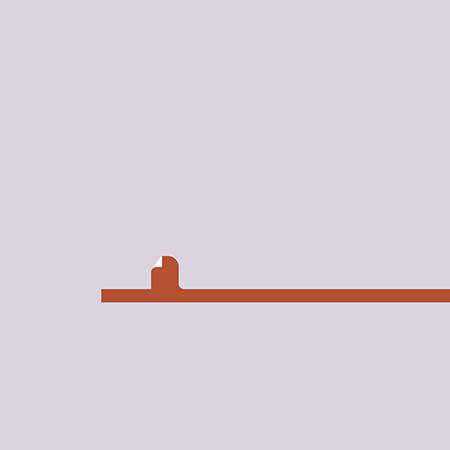 Some artists create a visual vocabulary through their artwork, integrating symbols and signs with meaning. Cuban-born artist Carlos Caballero is one of these alphabet makers. In his latest solo exhibition / intervention / work in situ, the radical artist expresses himself with an apparent deviance. Straying from the norms of language, Caballeros work consists of sharp lines, monotone canvases, and slight nuances of form. Growing Vocabulary opens on Wednesday, November 17, 2021 at the 'Blitz' in School of Arts PXL-MAD. The Hasslet, Belgium based show stays on view until December 23, 2021.
Luk Lambrecht, arts coordinator at School of Arts PXL-MAD, curated the show. The poignant show presents a series of works that speak to the space. In a back and forth between simple color and striking marks, the series appears almost computer-like in precision. "The wall becomes the art; the wall seduces the eye and after the exhibition the wall." But what does the art say? Leave it up to the viewer.
Carlos Caballero was born in Camageuy, Cuba in 1983. He resides and works in Ghent, Belgium. He completed his studies in Cuba, graduating from the Instituto Superior de Arte (ISA), Havana, Cuba.
---
Link to the original article